Easyecom is a popular e-commerce platform that has gained widespread adoption for its user-friendly interface and comprehensive set of features for managing online stores. However, as with any technology solution, there are often limitations and drawbacks that may only fit the needs of some businesses. 
Fortunately, a variety of alternative e-commerce platforms offer similar or even more advanced functionality, customized to specific business needs. In this context, it's essential to understand the options available, their strengths and weaknesses, and how they can benefit your business to make an informed decision. In this blog, we will explore some of the top alternatives for EasyEcom and what they have to offer.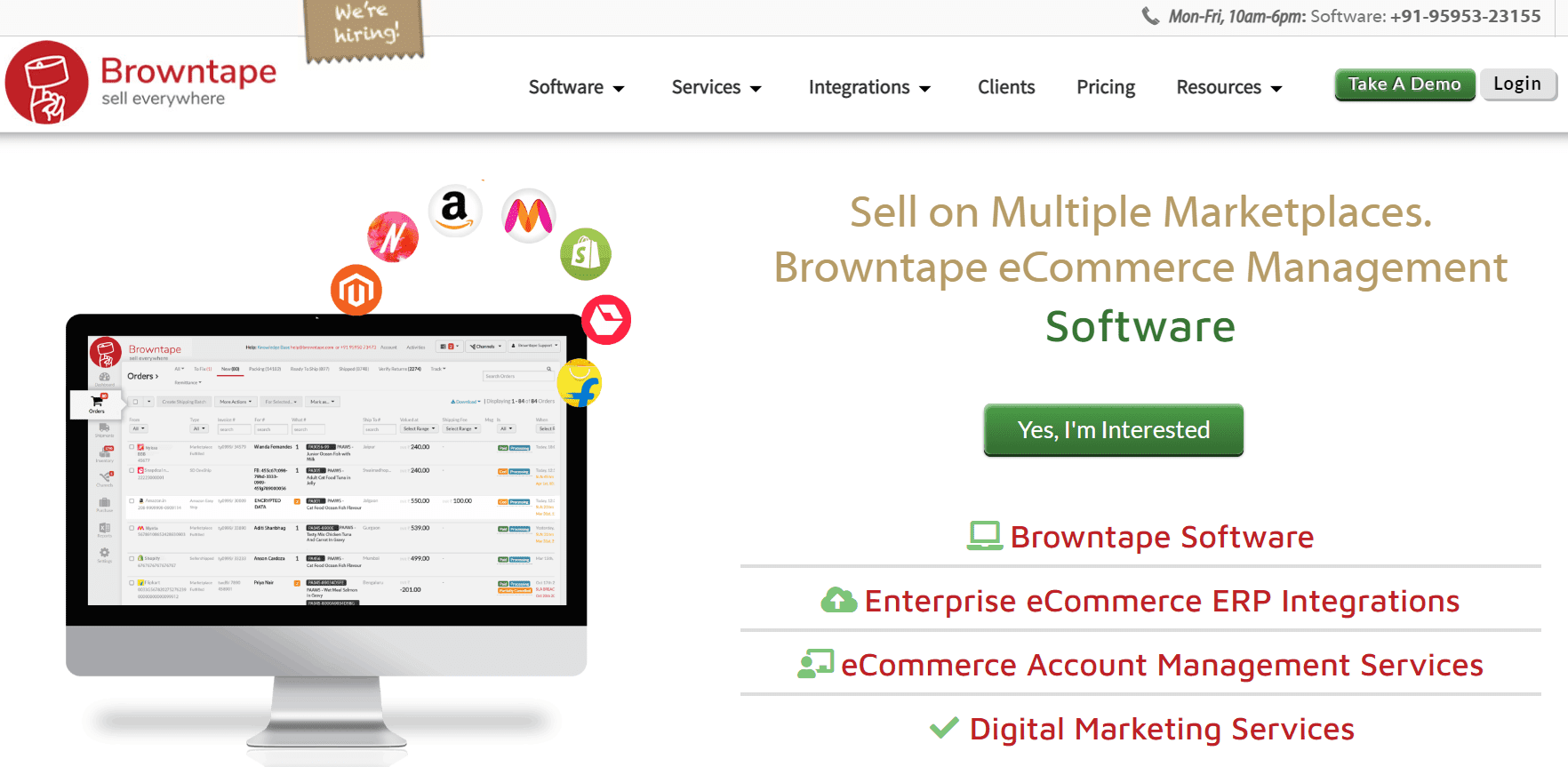 Founded in 2012, Browntape is one of the most famous alternatives for EasyEcom. It is an eCommerce management software that offers a comprehensive solution for businesses to manage their online sales across multiple channels. 
Features
Allows businesses to manage orders from multiple channels, including their website, as well as popular marketplaces like Amazon, eBay, and Flipkart, all in one place. 

Provides an inventory management system through which businesses can track stock levels, set reorder points, and get notified when inventory runs low. 

With Browntape, businesses can automate their shipping and fulfillment process. It integrates with leading logistics providers like FedEx, DHL, and Blue Dart, allowing businesses to print shipping labels, track shipments, and provide customers with real-time delivery updates.

Offers real-time analytics and reporting on sales performance across channels.

Integrated with third-party apps such as accounting software, CRM systems, and marketing tools. 
Website- https://browntape.com/

Who hasn't heard about Unicommerce? This leading SaaS-based eCommerce management solution was established in 2012. Unicommerce provides end-to-end automation of order fulfillment, inventory management, warehouse management, and more.
Features
Provides a centralized dashboard that allows businesses to manage their orders from multiple sales channels, including marketplaces, online stores, and social media platforms. 

Offers inventory management system that provides real-time visibility into stock levels across multiple warehouses and sales channels.

Has warehouse management tools, including barcode scanning, order picking, and packing, to help businesses optimize their warehouse operations. 

Simplifies the returns management process by providing businesses with a centralized system for managing returns across multiple sales channels. 

Businesses can make use of detailed analytics and reporting capabilities, enabling them to track their performance across multiple sales channels, identify trends, and make data-driven decisions.
Website- https://unicommerce.com/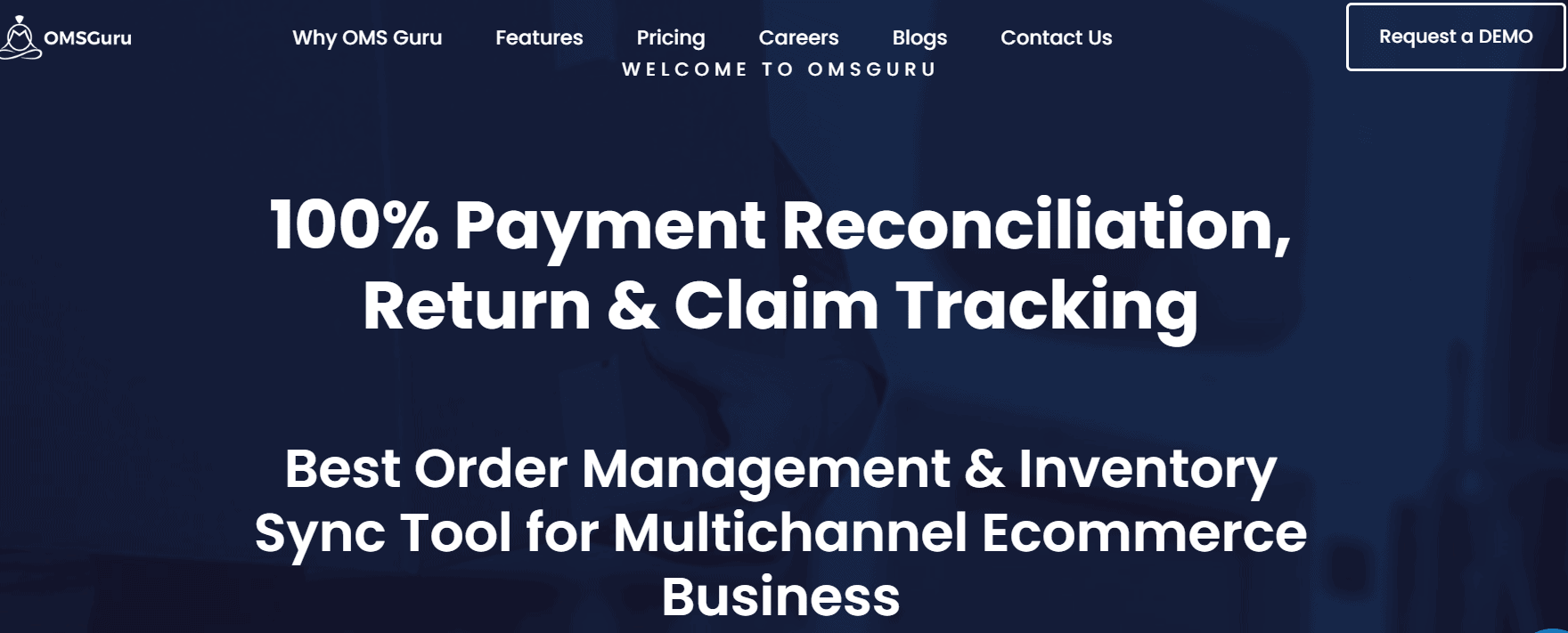 The next EasyEcom alternative on our list is OMS Guru. The company was started in 2017 and is known for its comprehensive suite of tools that are used for managing orders, inventory, shipping, and returns across multiple sales channels. 
Features
Helps businesses streamline their order fulfillment process and reduce errors and delays.

Optimization of inventory levels, reduction stockouts, and improve overall operational efficiency.

Allows businesses to manage their shipping across multiple carriers and modes. Furthermore, automates the generation of shipping labels and provides real-time tracking for packages. 

Enables businesses to manage returns efficiently across multiple sales channels. 

Provide businesses with detailed analytics and reporting capabilities to track performance across sales channels. 

Website- https://www.omsguru.com/
Founded in 2016, Increff is an end-to-end supply chain tech provider. The company leverages the latest advancements in artificial intelligence, machine learning, and data analytics to provide businesses with insights and recommendations that can help them optimize their supply chain operations. 
Features
 Provides an intelligent order management system that helps businesses improve order fulfillment efficiency and accuracy.

Helps businesses optimize inventory levels, reduce stockouts, and improve operational efficiency.

Offers a smart warehouse management system that automates tasks such as receiving, putaway, picking, and shipping. 

Uses artificial intelligence and machine learning to forecast demand accurately, helping businesses optimize their inventory levels and reduce costs. 

Businesses can take data-driven decisions through their detailed analytics and reporting capabilities.
Website- https://www.increff.com/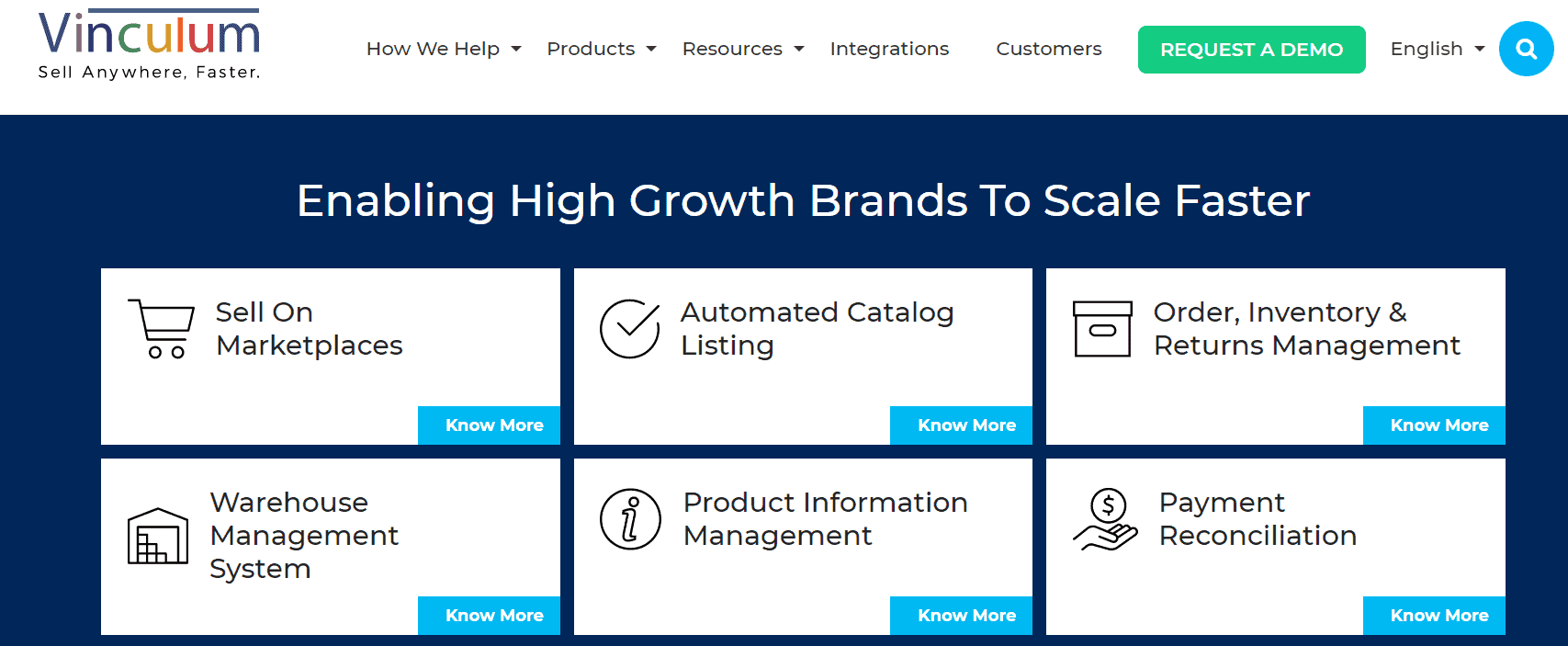 The last one on our list of alternatives for EasyEcom is Vinculum. This company is a global retail SaaS Solution that was established in 2007. Vinculum has grown to become a leading provider of cloud-based software solutions that help businesses efficiently manage their operations and grow their sales across multiple channels.
Features
 Allows businesses to sell across a variety of marketplaces.

Offers warehouse management systems, transportation management systems, and vendor management solutions.

The team includes experts in e-commerce, supply chain management, and technology, who are dedicated to providing their customers with the support and guidance they need to succeed.
Website- https://www.vinculumgroup.com/
Final Takeaway
In conclusion, there are several great alternatives for EasyEcom for businesses looking for comprehensive eCommerce solutions. Each of the platforms discussed offers a range of features and benefits that can help businesses manage their online sales and streamline their operations. Now, you can easily choose the one that suits your prerequisites!
Frequently Asked Questions
Q. Which are the most-used eCommerce management software?
Some of the best eCommerce management software are Browntape and Unicommerce.
Q. Which are the best order tracking and notification software?
Q. Which is the best inventory management software?
Unicommerce is the best inventory management software for all businesses.

Inventory management refers to the process of getting the right things to the right place at the right time. However, there are different...
read more