Whether you own a small eCommerce business or a large one, managing too many things at once can get complicated quickly.
That's why many eCommerce business owners and managers now consider using business management tools to help them manage and run their eCommerce business precisely and adequately to achieve their targets.
Once you find the right management tools, you can perform your eCommerce business well. From managing customer information, sending invoices, and uniting employees to communicate, management tools help eCommerce businesses complete their projects quickly and efficiently.
Management Institute research states that poor management processes waste 11% of company resources. Meanwhile, companies that do not implement project management tools have a 67% higher failure rate.
So, how do you find the right management tools for your eCommerce business?
Check out the top 13 management tools for your eCommerce business!

1. Trello
As a management and collaboration tool, Trello is one of the best solutions. The dashboard is easy-to-use, easy to understand, and has a solid price tag. Its drag-and-drop feature makes managing tasks easier. You can use this tool as a best practice to help you collaborate with your team more efficiently. If you have been using sticky notes on the wall or on a laptop, Trello can be the most efficient substitute for your sticky notes. Trello is an electronic board containing notes that you can easily access anywhere and anytime. It can help speed up and facilitate your work much more effectively. So, you don't have to worry anymore about losing your sticky paper notes, and your work will be much more enjoyable. This tool is perfect for increasing your team's productivity so that the projects you work on can be done well and can be done on time.

2. HubSpot
HubSpot helps eCommerce businesses with marketing, sales, customer relationships management (CRM), and much more. This platform allows eCommerce businesses to run account-based marketing, grow the eCommerce business, nurture leads and turn them into customers.
HubSpot greatly assists the eCommerce business in simplifying the sales and marketing process. Not only can you manage your content and PPC marketing, but you also include ad management for any commercial such as
animated commercials
, customer testimonials, topical commercials, etc.

3. Track Order by Shipway 
Shipway is the most excellent shipment tracking solution for every eCommerce business. It is all in one shipment and package tracking tool and tracking app for eCommerce. 
Shipway offers various features, including real-time shipment tracking, customer notifications, and a dedicated order tracking page on your website. That way, you can efficiently run your eCommerce business. 
Shipway also effortlessly merges with some of the biggest e-commerce names like eBay, WooCommerce, and Shopify. It is because Shipway provides more than 600 supported carriers to make it easier for your customers to track shipments almost anywhere in the world. 
Moreover, this tool is also cost-effective for any eCommerce business, from small to big ones. You can access excellent reporting and analytics tools to ensure you stay on top of your post-purchase strategy.

4. Zoho Project
Zoho Project helps project managers track team assignments and report on project progress. This software has features that function as a communication medium in real-time.  Besides, there are also collaboration features between teams and clients. Zoho's weakness is that the user interface differs from other tools, so users must adapt longer.  In addition, this project management tool can be used for free forever but only features basic and limited features. However, accessing the tool via the mobile app can be slower than the web version.

5. Klaviyo
Klaviyo has become a top eCommerce management tool. It can help your eCommerce business to have a more personalized experience across all your marketing channels, such as email, SMS, in-app notifications, and websites.
Klaviyo offers various email templates that allow you to create emails easily. You don't have to start from a blank page; you need to choose a template that suits your eCommerce business, then enter your text and images.
Klaviyo offers an autoresponder feature in terms of creating automated email sequences. This tool offers many possibilities to create emails and sequences according to different actions of your users, drag-and-drop email design, website tracking, ROI-based reporting, etc.
Moreover, it allows you to precisely target the product you are selling or the product category. This tool makes it easier for you to send an email sequence to the right target.

6. ProofHub
ProofHub is a cloud-based software for teams in various industries. Proofhub provides applications for project management, project collaboration, resource management, task management, and more.
This management tool's main features are communicating between teammates, taking notes, viewing Gantt charts, checking to-do lists and calendars, setting deadlines, and many more. 
ProofHub has reporting features that help project managers generate custom reports and track resource utilization (team performance) and the progress of their projects. This tool will help your eCommerce business run effectively in achieving its goals.
7. QuickBooks
QuickBooks is a popular tool among most business owners, even if they've never dealt with accounting. This feature-rich tool has long been the gold standard for small business eCommerce and keeps improving with every iteration.
The specialty of QuickBooks is the eCommerce features that can be so useful for eCommerce businesses. You can easily record your sales from almost any channel like your own store, Amazon, eBay, etc. You can also sync finances from multiple payment systems.
In addition, QuickBooks will help you keep track of your inventory, track your bills and even capture every expense by taking pictures of receipts. You may also access QuickBooks Online on the Internet or install it from the QuickBooks desktop.
Here are some key features:
Built-in inventory management

Order tracking from multiple sources

Accessible to export data to other tools (like TurboTax)

Bank account synchronization

Payroll management

8. Sendible
Sendible is a social media management tool that simplifies the process from planning and collaboration to interaction. This tool is specially designed for well-established eCommerce companies and is suitable for marketing agencies focusing on social media marketing.
Here are some of Sensible's main features:
Get insights from your social media accounts

Content calendar features

Inbox integration of all social media accounts

Collaboration features with work teams

Automated content scheduling features and social CRM
Those features allow your eCommerce business to schedule updates for social media accounts and your blog. Sendible can give you the best time to create a post for optimal engagement.
With Sendible, you can find insights about posts, engagement, brand mentions, and audience profiles across digital channels. Sendible also lets you track your audience's words about your brand across multiple platforms, including websites and social media.

9. StoreAutomator
StoreAutomator is a data management tool that offers various advantages, such as creating and importing product lists and managing inventory across multiple sales channels. 
This centralized multi-channel tool allows agencies to handle various eCommerce business models such as dropshipping, marketplace, C2C, B2C, etc. 
Store Automator provides data management features that can be a game-changer for your eCommerce business, from fulfillment to product data integration, Google Shopping, and Facebook product feeds.
That way, your eCommerce business can work smoothly and compete in today's digital business world.

10. Asana
Asana is a management tool for both individuals and teams. This tool is one of the most effective work management alternatives. Especially if you are a leader, this tool will make it easier for you to divide tasks into teams and manage your project work schedule efficiently.
This management tool provides six options to visualize the progress of your projects and teams, such as board, list, timeline, progress, forms, and calendar, which help sort data quickly and identify potential issues. 
Not only can you create automated rules to optimize your company's task management processes, but you may also make lists for various kinds of activities. It will make your work easier so you can manage employees effectively.

11. Airtable
Airtable is another top management tool. This tool can help your business work effectively with its database feature that can effectively manage workflows, supervise the task progress of your team, and so on.
Airtable is a must-used management tool to help your eCommerce business run smoothly because it allows all data to be accessed through your dashboard. Each user can access all information about the work project, including who is responsible for which task, the deadline, and task progress. 
In addition, this platform allows you to create and manage information about employees, inventory, product databases, and more. You can also easily link data, sort it out as you want, and then present it in a calendar, kanban, gallery, or spreadsheet view grid model.

12. Basecamp
Basecamp offers management solutions to help you manage all your projects and tasks in one place. This platform provides web-based software, which can be used anywhere and anytime through a desktop or a mobile app.
This tool allows you to create projects, document progress, and manage tasks. With Basecamp, you can see all the tasks, understand what everyone is working on, and know exactly where to put the next project everyone needs to know.
Basecamp offers several features, including task management, scheduling, team management, recurring tasks, deadline reminders, activity view (for managers) & my stuff view (for individuals), and documents & file storage.

13. Bitrix24
Bitrix24 is a management tool whose primary function is to manage time and work project planning and comes in various work support features, such as GanttChart features, workgroups, real-time reports, video conferencing, and calendars. Bitrix24 has an attractive interface, just like social media, making it easy to use for beginners. This tool can be accessed through applications and websites and can be integrated with the cloud or the company's servers.
The downside of Bitrix24 is its limited storage space, up to 5GB per month. However, Bitrix24 can circumvent the cloud-based service technology in the TravelMate P414RN-51 laptop.
Takeaway
Management tools aim to improve eCommerce business workflow efficiency and increase productivity. However, choosing a tool that best suits your needs with many available options would be best. Choosing the right management tool can be time-consuming, but once you have found the right tool, managing projects and collaborating with all team members has never been easier. So, start taking action and choose the management tool suitable for your eCommerce business needs.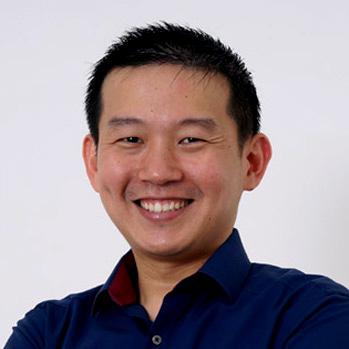 Author Bio
Andre Oentoro is the founder of Breadnbeyond, an award-winning explainer video production company. He helps businesses increase conversion rates, close more sales, and get positive ROI from explainer videos.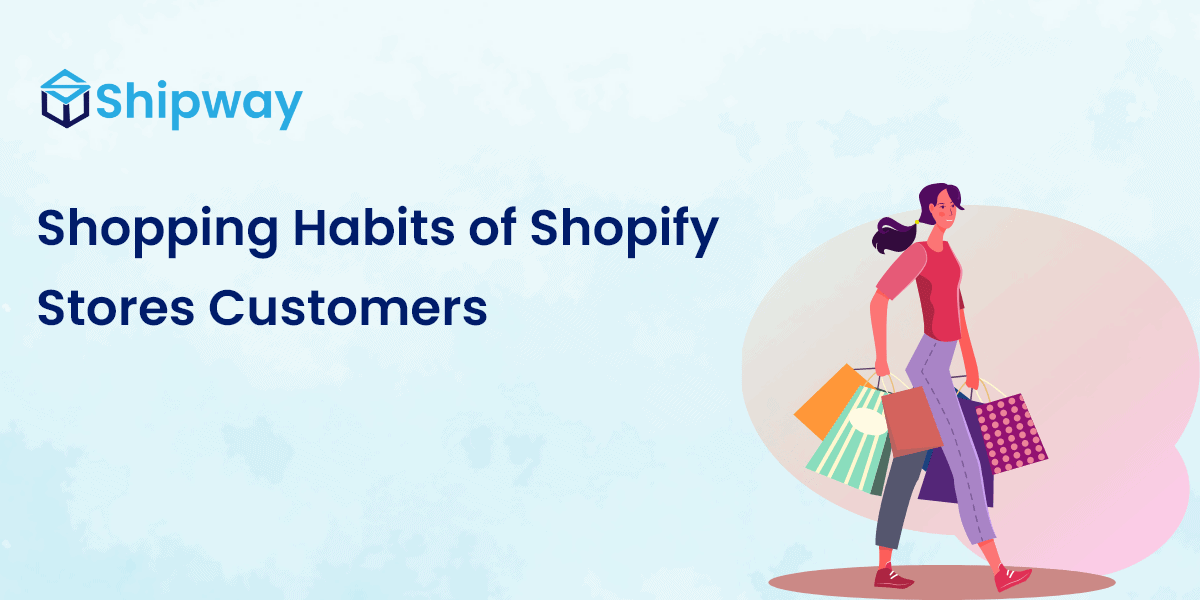 To suggest that the pandemic has forever transformed how we shop has become a cliché. The lengthy lockdowns, retail closures, and stay-at-home...
read more