To suggest that the pandemic has forever transformed how we shop has become a cliché. The lengthy lockdowns, retail closures, and stay-at-home orders jolted most of us from our routines and drew attention to new online products and services.
Consumers hurried to the internet in 2020 to stock up on home office furniture, masks, sweats, and flour for all of our shelter-in-place needs.
After all, the year 2021 did not go as planned. The pandemic impacts us on every level, from how we communicate with clients to how we perform user research. COVID-19 accelerated already-existing trends by compressing a decade's worth of eCommerce growth into a single year.
Hence, you should be aware of the latest trends to recover these pandemic impacts for 2021 and beyond. Of course, that might take some time to get on the proper track. But, the result will be assured.
Just go through the below given latest trends to overcome these rapid changes in Shopify shopping habits.

The demographic trends that will shape 2022 and their long-term impacts
Perhaps more shocking than any single adjustment is evidence that these developing behaviors are here to stay: 55% of North American shoppers say the pandemic has impacted how they will shop in the future.
What does this indicate for you as an entrepreneur? I'll dive into the numbers to look at five consumer trends triggered by the pandemic, why they'll stick around, and how you can successfully adapt your business in 2022 and beyond.
Here are the trends:
You examine the most popular online shopping trends and ask prominent Shopify and user experience experts to forecast the essential eCommerce tactics and development techniques for the coming year. Keep them in mind as you work on your current or next app or online store, and you'll be better equipped to meet the needs of merchants in 2022.
1. Bring virtual reality or augmented reality to the table
Customers will be more open to innovative ways of searching for, comparing, and purchasing products due to COVID-19. Likewise, merchants will discover more inventive ways to bridge the gap between in-person and digital retail experiences due to this pandemic.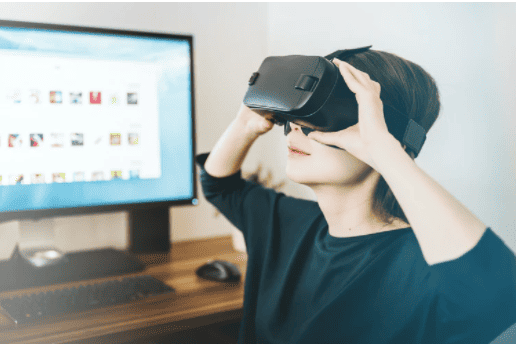 Customers can use AR/VR experiences to gain the information they need to make a purchase choice. One of the benefits of in-store retail is establishing a direct, personal connection with a potential customer. Many merchants are attempting to deliver this online through services such as 1:1 live chat.
2. Ethical eCommerce is highly valued
The mindful consumer notion originated in 2021, with 57 percent of buyers eager to adjust their shopping patterns to help lessen adverse environmental effects. Consumers are looking for locally owned and operated businesses that match their beliefs.
Given the current state of the world, most of us are more aware than ever of the need to preserve ourselves and the earth. But, unfortunately, overconsumption heavily depends on our health, the environment, and the planet, and eCommerce is contributing to this unprecedented issue.
More clients are making purchases with a specific goal in mind. As a result, customers are searching for honest and straightforward firms about what they're doing to help combat the carbon threat, and the number of small to medium-sized ethical and sustainable brands is overgrowing.
Whether you're optimizing an app or an eCommerce site in 2021, think about your alternatives carefully to guarantee they're built on green foundations and adhere to sustainable standards.
3. More personalization and loyalty programs should be integrated into multichannel marketing.
Brands may acquire cross-channel data by allowing customers to buy things more frequently, more conveniently, and effortlessly refer to their social networks. Some loyalty programs exclusively rewarded loyalty in physical stores before the pandemic.
In 2021, buying something in a store and immediately receiving a thank you text or email, honoring the transaction with expanded offers and referral opportunities from every level of the eCommerce business, will be an automatic and expected experience.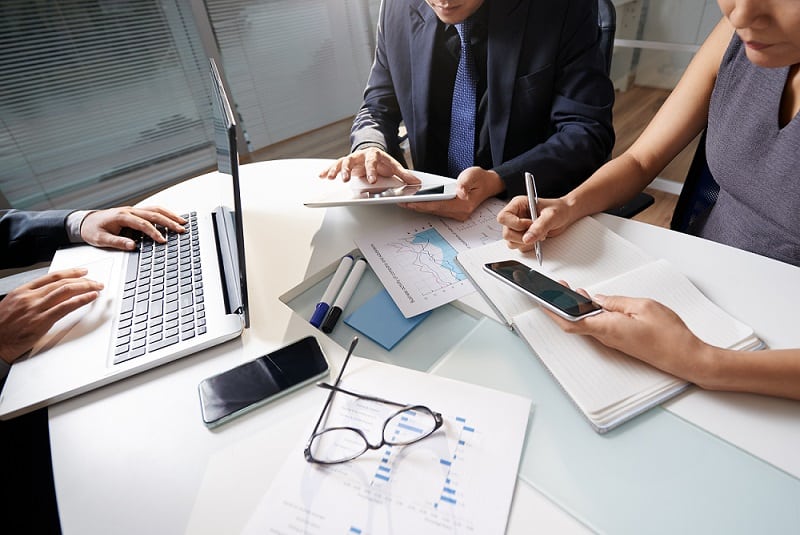 The data collection and omnichannel marketing methods are becoming limitless for the average store with a physical location and an online store. The easier it will be to generate consumer loyalty and advocacy as more brands fully recognize the power of data across online and physical channels and personalize it.
4. Markets should be reconsidered
Social markets, for example, will play a significantly more significant role in a brand's entire strategy. In the early days of e-commerce, merchants like you were frequently compelled to enter the market through already established marketplaces like Amazon or eBay.
Shopify's Shop app has developed from a simple means for customers to follow their order status to a platform for merchants like you to recommend and sell products to customers through the app directly.
Brands can use this post-purchase extension of customer interaction to stay connected and offer better-targeted products and services. Customers can "follow" brands they like, and a feed of things they're interested in is delivered to them.
While Shopify is still new, it will probably continue to develop Shop's capabilities and build a rich marketplace of brands customized to each unique consumer.
5. More payment options should be included
For the first time, digital wallets such as Apple Pay will be the default payment option, possibly displacing credit card payments. With more aggressive merchants like you operating various financing alternatives, finance solutions will become a must-have feature.
You'll also see cryptocurrencies gain acceptance as a payment mechanism that isn't limited to the dark web.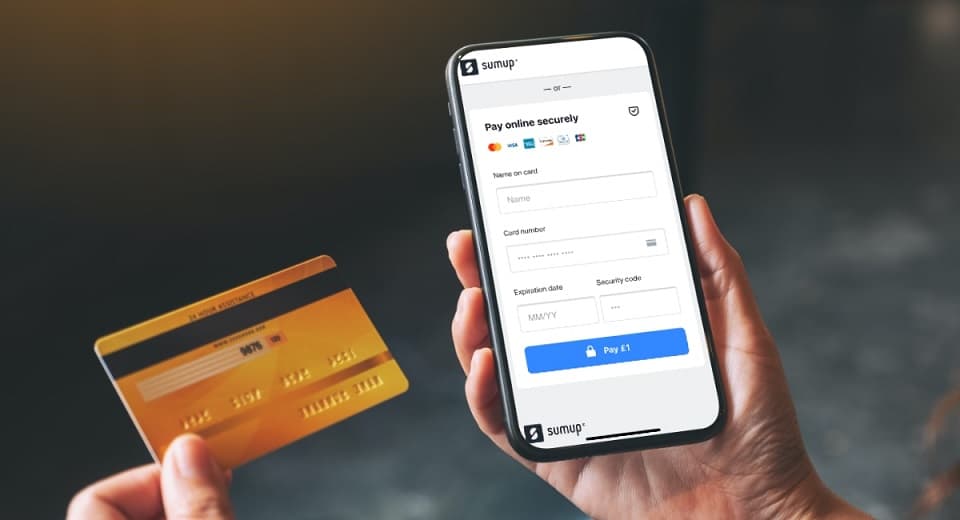 However, one thing will remain constant: eCommerce will expand globally, and transactions will take place in more ways than ever before.
We've been talking about mobile replacing desktop for what feels like a decade, yet the number of sites that accept more than a credit card remains annoyingly low. So, for the sake of ease, I hope that 2021 is the year that we, as eCommerce professionals, agree to allow customers to pay how they want, when they want, and on whatever device they want.
You're now closer to 2030 than you were in 1990. It's past time for us to reflect this in our online transactions.
6. Keep an eye on headless commerce
As e-commerce has grown, businesses have realized the need for a complete web presence, from a customer's initial click on a webpage through the time an order is confirmed. That system must function flawlessly at all times and in all locations. After all, there's money to be made.
Take last year's e-commerce boom as an example: According to the 2019 Internet Retailer, Top 1000 Report from Digital Commerce 360, North American merchants saw a 17.7% rise in worldwide online sales in 2018. By 2025, FTI Consulting predicts that the overall value of e-commerce in the United States will exceed one trillion dollars. According to eMarketer, Amazon is on track to control 47 percent of global e-commerce this year.
Customers benefit from headless architecture because it removes boundaries, allowing them to have a consistent shopping experience throughout their discovery and research and when they make a purchase. In addition, the smoother the shift from browsing to purchasing, the less likely a consumer would notice — and the more likely they are to finish the deal.
7. Introduce exceptional marketing strategie
In the age of the new normal—yes, we're sick of the term "new normal," too—marketing entails taking a hard look at our current strategy and identifying areas where it may be improved.
Many businesses' plans and campaigns were wrecked by COVID-19, resulting in enormous layoffs and forcing everyone to rethink their strategy. But we can't deny that there are now chances for firms and start-ups to do good as brands—brands that, hopefully, will become an increasingly important part of their customers' lives in the future.
We're at a critical juncture where businesses can make a real difference in their consumers' lives, mainly while everyone deals with uncertainty. Even whether you're a tiny firm or a start-up, there are ways to move ahead and launch your marketing strategy.
Follow these marketing methods to stay ahead of the competition and begin attracting lifelong consumers:
Host virtual gatherings and provide instructional content

Provide answers to clients' questions.

Make your own in-home experiences.

Local communities should be empowered.

Collaborate with charitable organizations.

Loyal customers should be rewarded with more.

Support vital causes.
8. Conduct rapid customer research
Your consumers are the soul of your business. Customer research will help you enhance and build your business by providing you with as much information as possible about them. The consumer research methods you choose will be influenced by the type of business you have and the information you need to obtain. You can undertake your customer research or engage a professional to do it for you.
9. Should improve the online purchase experience
Consumers have more options and places to shop than ever before. And their attention spans are getting shorter. So, suppose you own an eCommerce business and want online shoppers to buy from you. In that case, you must instantly capture their attention – and make the purchasing process enjoyable and simple.
The following methods can help you develop a customer experience that will entice customers to buy from you – and return for more:
If you're using a PC or a mobile device, make sure your site loads swiftly.

Keep navigation in mind, and don't overlook site search.

Keep in mind that a good picture is worth a thousand words (and maybe a thousand dollars)

Include

reviews from customers

.

When it comes to content, less is often more.
10. Fulfillment emerges as a competitive differentiator
Free, rapid, sustainable, and branded shipping must focus on today's retail and e-commerce order fulfillment. Sixty-four percent of customers around the world want to have their items delivered for free. In addition, consumers in the United States want quick delivery, while 72 percent of consumers worldwide want firms to utilize environmentally friendly packaging. With the increased cost of delivering orders, marketers must ensure that fulfillment is well-planned, sourced closer to the consumer, and automated for speed and accuracy. 
The modern buyer expects shipping to be not just quick and free but also environmentally friendly. Therefore, consumers are more likely to purchase a product that has been packed in an environmentally friendly manner. Zero-waste packaging, in which all materials used to package a product may be reused or repurposed, is becoming more popular. Reduced package sizes, minimalist packaging, and streamlined delivery cases are also top priorities.
This global trend is strongest in developing and fast-developing economies. China is leading the way, with 67 percent of respondents saying they would be more likely to buy products or services from a company with a good environmental reputation.

Wrap it up
None of us could have predicted the events of 2021. Despite its unpredictability, the epidemic hastened a shift in buying behaviors that were already underway, confirming our prediction that these consumer trends are here to stay.
Businesses willing to adapt to changing times and meet buyers where they are will survive a global pandemic.
All the best wishes!