Warehouse management plays an important role in the success of eCommerce businesses. From inventory control to order fulfillment, and overall operations, with warehouse management software you can streamline it all. Moreover, it also helps in maintaining customer satisfaction & driving growth.
In this blog, we will explore top-tier warehouse management solutions that cater specifically to the needs of eCommerce brands!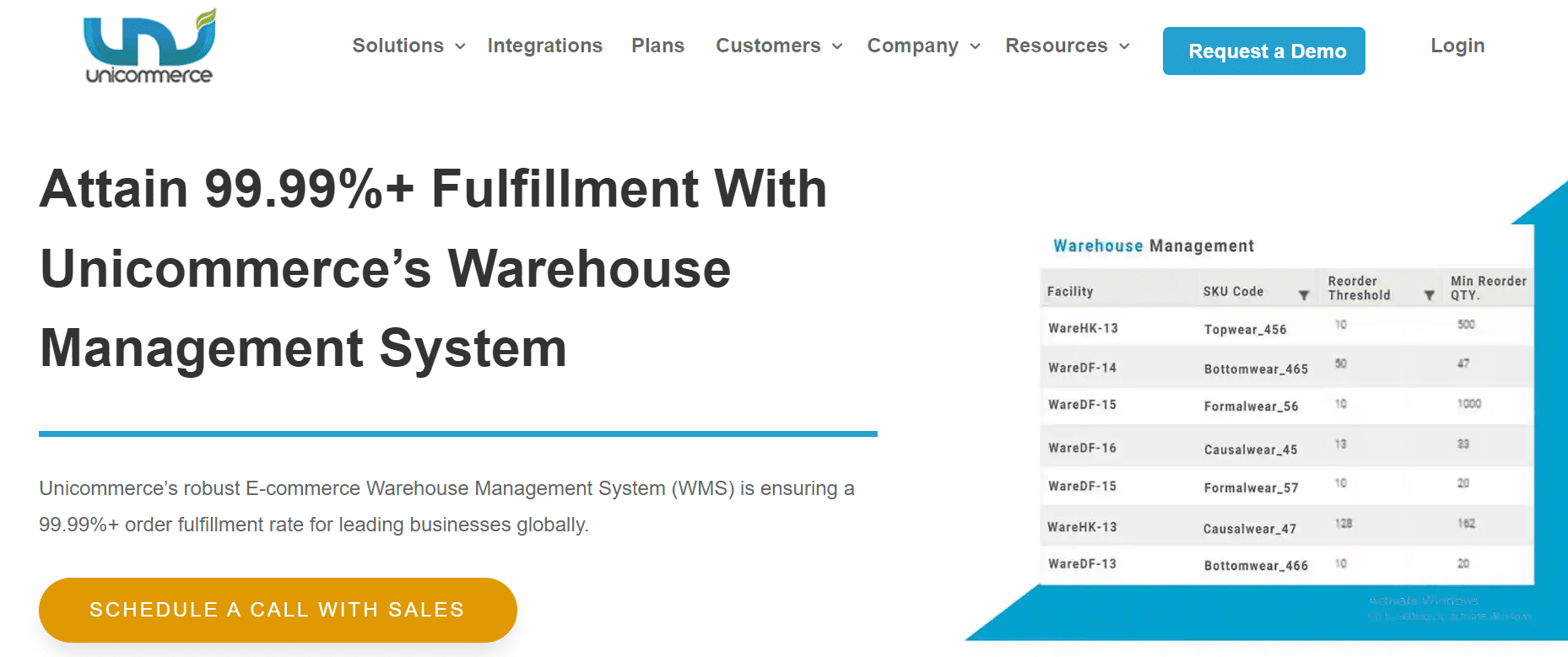 Unicommerce is the next warehouse management system on our list. It was established in 2012 and is a trusted name in the eCommerce industry. It is integrated with Shopify, Meesho, Tata Cliq, Shopperstop, Firstcry, Amazon, and more marketplaces.
Brands can use its amazing features such as order management, inventory tracking, and warehouse optimization. Furthermore, Unicommerce integrates seamlessly with multiple marketplaces, enabling centralized order processing and real-time inventory updates.

Started in 2016,  Increff is known for a range of innovative solutions for eCommerce brands, including a warehouse management system. It is integrated with Amazon, Nykaa, Shopify, Flipkart, and more marketplaces.
 Increff's machine learning algorithms enable demand forecasting, allowing businesses to maintain optimal stock levels and prevent stockouts. With its pick-and-pack optimization, barcode scanning, and real-time inventory tracking, Increff empowers eCommerce brands to smoothen warehouse operations.
3. Vin ERetail WMS by Vinculum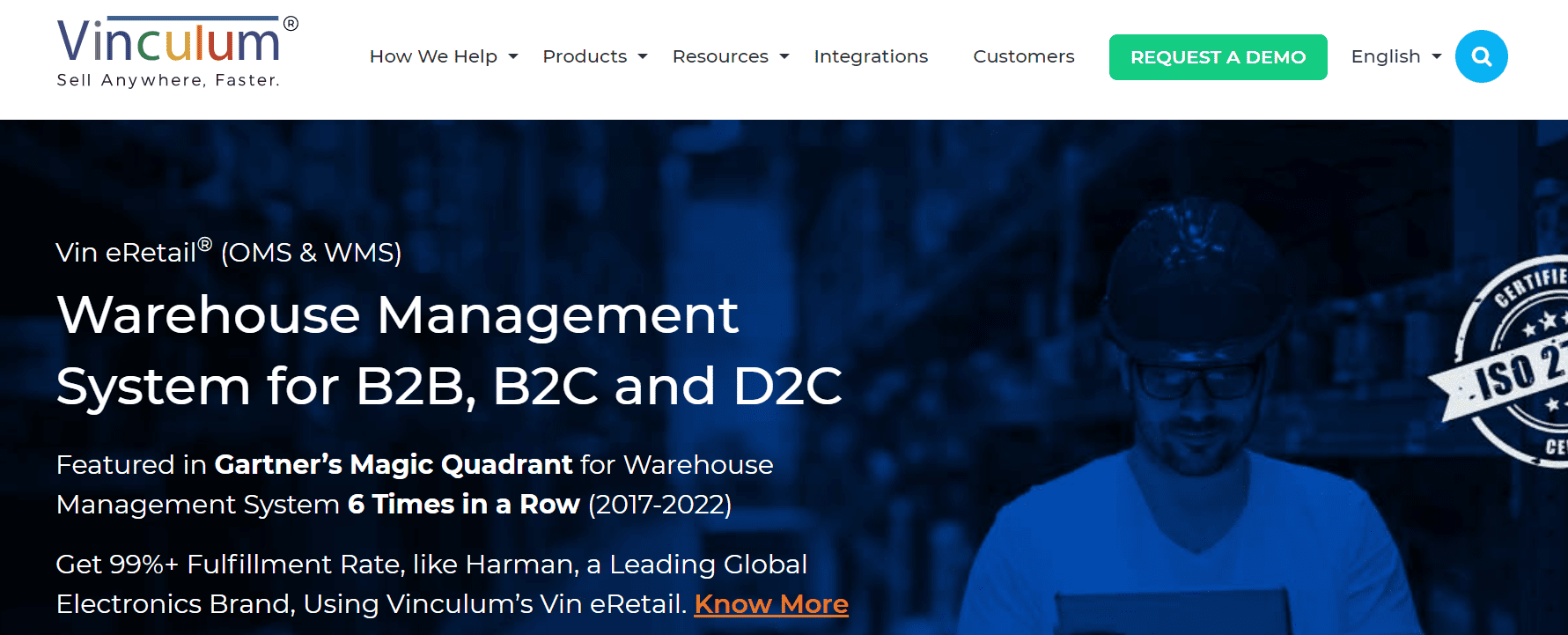 Founded in 2007, Vinculum has a robust warehouse management solution. Some of its popular features such as inventory management, order processing, and warehouse optimization, ensure efficient fulfillment and reduced turnaround time. 
Vin ERetail WMS integrates with popular marketplaces like Ajio, Amazon, Etsy, Flipkart, and more. Additionally, its real-time analytics and reporting capabilities provide valuable insights for data-driven decision-making.

EasyEcom was founded in 2014. Its warehouse management software is made for eCommerce brands. EasyEcom's solution provides end-to-end functionality, including inventory management, order processing, warehouse optimization, & real-time analytics.
 With EasyEcom's intelligent algorithms,  businesses can optimize inventory levels, prevent stockouts, & automate order routing. Furthermore, they can reduce the time involved in order fulfillment, connect online stores with multiple warehouses, and aggregate inventory across warehouses.

Oracle Warehouse Management (WMS) is a powerful solution designed to optimize warehouse operations for businesses of all sizes. Oracle WMS offers inventory management, and real-time visibility into warehouse activities, enabling businesses to track inventory levels, monitor inbound and outbound shipments, and efficiently allocate resources. 
Furthermore, its integration with other Oracle applications ensures seamless data flow across the entire supply chain, enhancing collaboration and enabling data-driven decision-making. 
Conclusion
Are you all set to deliver exceptional customer experiences while maximizing operational efficiency? Then pick a warehouse management software from the above list right away!
Frequently Asked Questions
Q. Which is the best warehouse management software?
Unicommerce and Vinculum are the best warehouse management software for eCommerce brands.
Q. Does Shipway provide WMS?
No, Shipway doesn't provide WMS. But, it is integrated with Unicommerce, Increff, Vinculum, and EasyEcom for WMS and inventory management.

According to experts, global ecommerce sales will exceed  $6.31 trillion in 2023. All D2C brands should get set for earning amazing profits this...
read more