The goal of launching an eCommerce site is to facilitate a successful transaction between your store and customers. However, this goal isn't always achievable, as some customers request online stores to take back their orders.
You can argue about why customers want to return the products they purchased, but you should focus on how you can prevent returns from happening. By establishing practices that mitigate customer concerns, you can sell your products in confidence and generate greater sales and revenue moving forward.
Below are five ways to achieve this goal with your eCommerce business.
5 Ways to Reduce Returns for eCommerce Businesses
1. Optimize Product Pages
The goal of working on your product pages is to portray the items exactly as the buyers will receive them.
Start by uploading high-resolution photos of the products you sell on their respective pages. This way, you capture the quality and essence of the product.
Ideally, you want a professional photographer to take the photos to get the best possible results. Also, if you're using Shopify to host your store, use the Shopify image optimizer. This method enables you to decrease the images' file size without compromising their quality.
The next thing to keep in mind is that you should write better product descriptions for each page. In particular, be truthful about the product. Don't make misleading claims about your product for the sake of making a sale. Chances are, customers will request a refund if they feel the description does not accurately reflect the product.
Finally, include social proof on each page in the form of customer testimonials, which serve as a barometer for brand awareness. These testimonials should convince people how good your product is so they feel compelled not to return it and make it work for them.
2. Ensure Error-Free Order Processing
Making the ordering process seamless will give customers peace of mind that their deliveries are well taken care of. A whiff of potential issues in your site may cause them to doubt their orders from your store.
One of the potential issues customers might face is encountering error pages just before placing an order on your website. These errors show them your site needs help with how the pages are set up, leading them to not push through with their order.
So, ensure that your site doesn't have 40x pages. Run a website audit using tools like Screaming Frog SEO Spider to scan these pages and fix them quickly.
Another way to eliminate errors in your order processing is by automating the fulfillment process. Instead of having an employee assign carriers for customer orders, use a platform that allows you to integrate with various courier companies.
Through the integration, you gain access to a centralized package allocation system. This system is where you can auto-assign packaging sizes and print shipping labels.
3. Offer Alternatives to Product Returns
There are many suggestions you can make to discourage customers from returning their orders. 
One of them is convincing people to do product exchanges instead of returns. This suggestion allows you to keep the sale and instead replace their initial order with a different and hopefully better product that suits them.
Another suggestion is to offer discounts and coupons that they can use on their upcoming orders. There's a chance they might take you up on your offer, especially if the initial reason for the return isn't really serious.
Concerning this, your product team can take this opportunity to understand why customers want to return the product. This assumes that the issue is about the actual product. Once you identify what the actual concern is, you can use customer feedback to improve it.
Create a section on your product page explaining these alternatives that are easily accessible to site visitors. This page informs customers of their options if they're unhappy with their purchase.
4. Deliver Excellent Customer Experience
Expect customers to be irate when they initially reach out about their dissatisfaction with their order.
First, make reaching out to your customer support easy. In addition to creating a widget that allows customers to call or chat with your support team, enable voice search in apps and websites. 
For example, customers can click on a mic icon on your site to ask for customer support instead of searching for the button.
Next, be friendly and always provide value to customers. 
Instead of matching their anger with yours, kill them with kindness instead. Your customer support should be as accommodating as possible regardless of their concerns.
If customers are hellbent on returning your product, make sure to process their requests just as well. 
While you do not want customers to complete a return, it's always better to help fulfill their needs instead of forcing them to do what they don't want. 
In fact, you can use this opportunity to turn a negative into a positive. How well you manage the return process could cause them to order from you again.
5. Analyze Product Return Reasons
As mentioned above, understanding why customers are returning the product is crucial. It helps you collect valuable insights about your products and your order processes.
In relation to this, you want to protect your business from fraudulent orders. If the reason for the return is bogus or frivolous, then you naturally should not process their request.
You can detect fraudulent returns immediately after they place their order so you can act upon it quickly. For instance, you can set up a system using Shipway that helps you confirm orders via OTP or Whatsapp. Their proper response ensures that a real person is on the other end.
Using our platform, you can convert COD into pre-paid by offering customers discounts. Getting their payments even before delivering the products to customers shows they are serious with their orders.
Refining how you present your products to customers and managing their concerns via your customer support are vital in reducing product returns for your online store.
The most important thing here is that you want what's best for both parties. You don't want customers to return your product, resulting in lost revenue. However, you don't want to deprive customers of their right to return products to your store.
The tips in this post will help you strike a healthy balance of satisfying both parties' needs while keeping return rates low.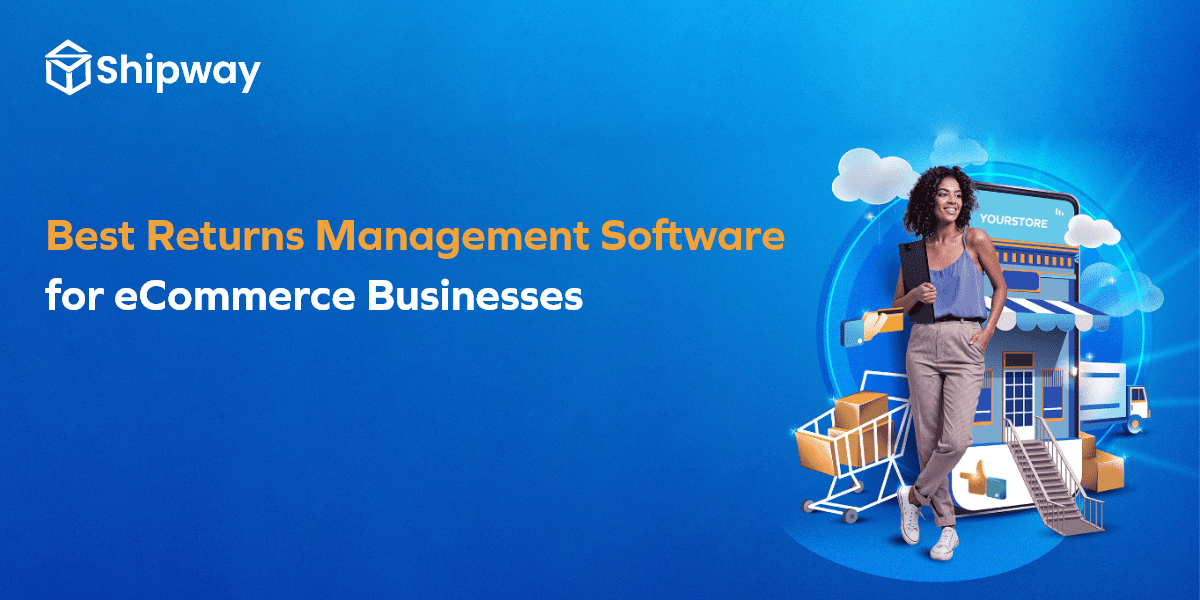 According to data, around 84% of shoppers will avoid buying from a brand that has a troublesome return process. Therefore, all eCommerce brands...
read more