Let's confront a  fact –  Nearly 30% of orders embark on an unexpected journey back to their origin.
This phenomenon, known as Return to Origin (RTO), doesn't just cost businesses profits; it challenges the very essence of operational efficiency. But fear not, for in this digital age, we hold the key to tackling this challenge head-on.
The solution? 
WhatsApp automation campaigns – the potent tools that can keep customers informed, engaged, and delighted throughout their e-commerce journey.
In 2023, around 80% of e-commerce brand owners harnessed the power of WhatsApp marketing automation and witnessed a remarkable drop in RTO cases, slashing them by up to 76%. 
Impressive, right?
Now, let's delve into the heart of the matter and uncover the three must-try WhatsApp Automation Campaigns to reduce RTOs!
Campaign 1: Send Order Status Updates Proactively
Fact: Customers who receive real-time order updates are 30% less likely to return their purchases.
The first campaign is all about keeping your customers in the loop. From the moment their order is confirmed to the exciting notification that the delivery guy is en route, and even after the order is delivered – WhatsApp automation templates have you covered. By proactively updating customers, you reduce the chances of RTOs as they are well-informed about the delivery progress.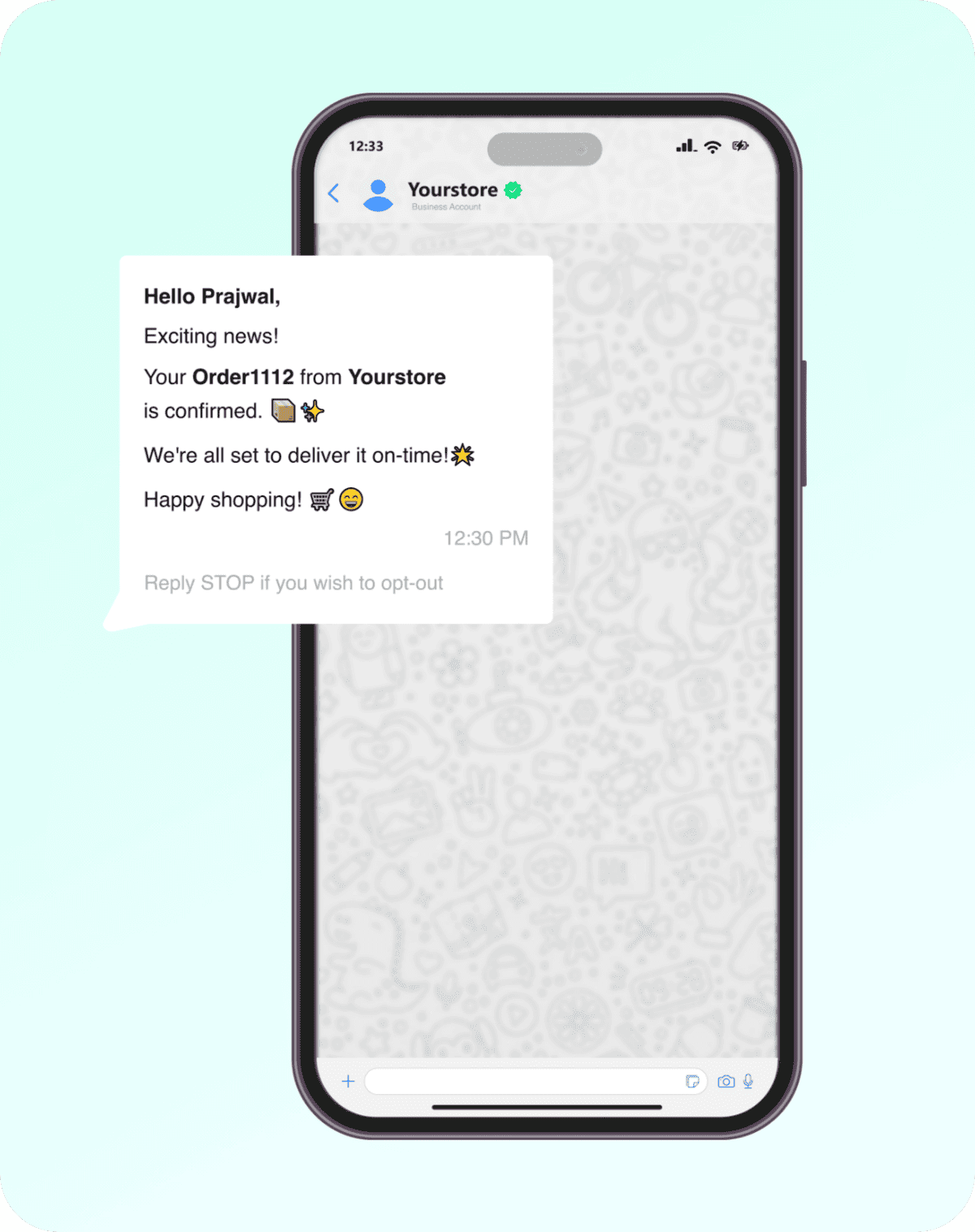 Campaign 2: COD Order Confirmation WhatsApp Automation Campaign
COD order scams affect a lot of eCommerce brands, leading to significant profit losses. But here's the solution – the COD Order Confirmation WhatsApp Automation Campaign. 
What all you can do with it-
Confirm COD Orders

Send Reminders to confirm orders

Confirm the Delivery Address

Let the customers Edit/update their address-
Say goodbye to COD order uncertainties, as this campaign covers orders across the risk spectrum.
Campaign 3: NDR Follow-Up WhatsApp Automation Campaign 
Fact: High NDR rates can significantly impact your overall profits and escalate your RTO rates.
The last one of the must-try WhatsApp Automation Campaigns to reduce RTOs is the NDR (Non-Delivery Report) Follow-Up WhatsApp Automation Campaign, It is the heavyweight champion of RTO reduction. 
What all you can offer through it-
Reschedule with Ease:

Offer customers to reschedule deliveries due to address errors or unavailability.

Convenient Delivery Options:

Let Customers choose a date that suits them, ensuring successful deliveries.

Address Edits Made Simple:

Offer customers to rectify address details for error-free deliveries.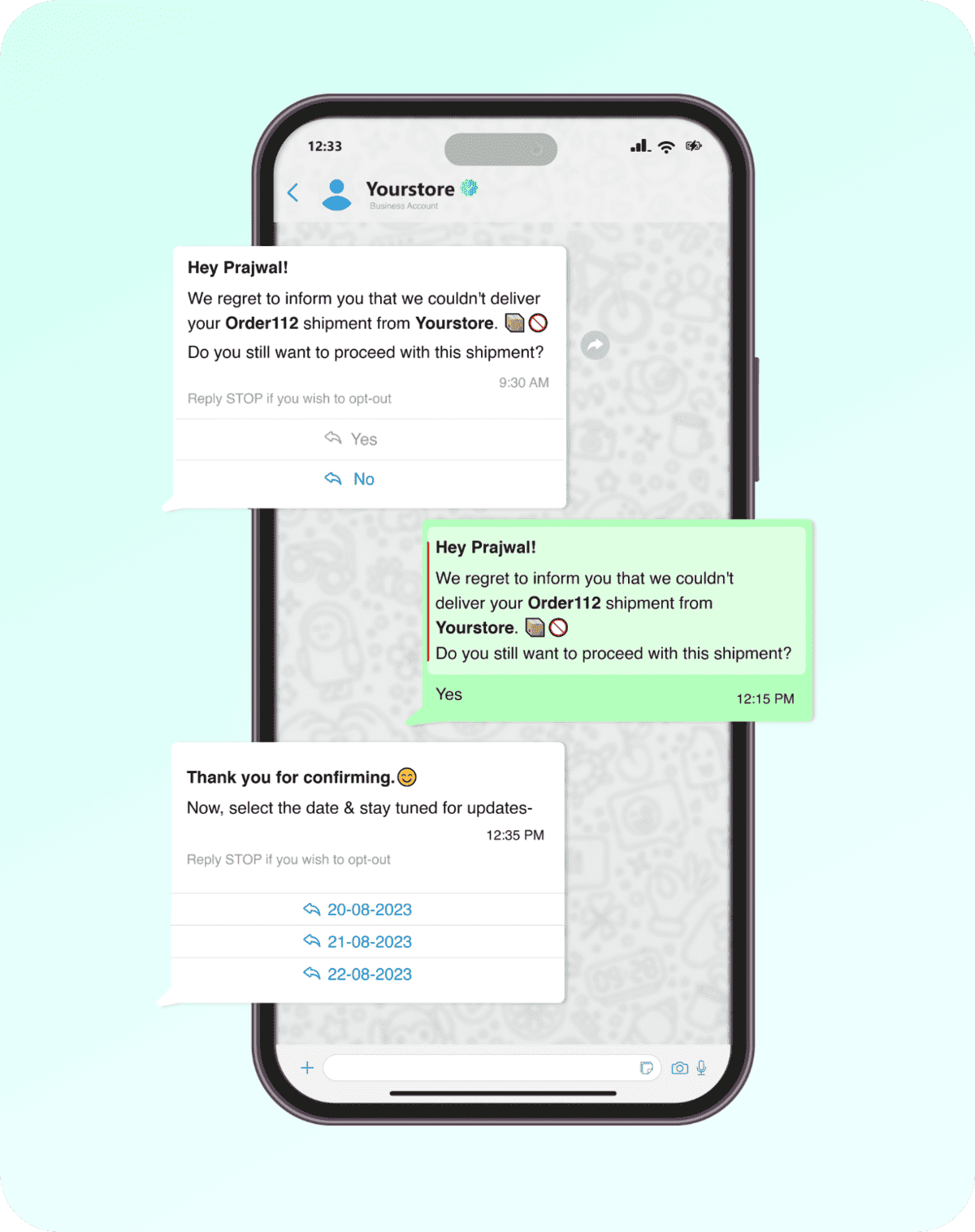 Therefore, this campaign will not only save you the hassle of to-and-fro shipping but also wield the power to reduce your RTO rates by an astonishing 96%.
Final Takeaway
The above-listed WhatsApp Automation Campaigns to reduce RTOs are the game-changers you've been seeking. By adopting these campaigns, you can minimize RTOs, maximize operational efficiency, and, most importantly, enhance customer satisfaction. Revolutionize your game, one WhatsApp message at a time!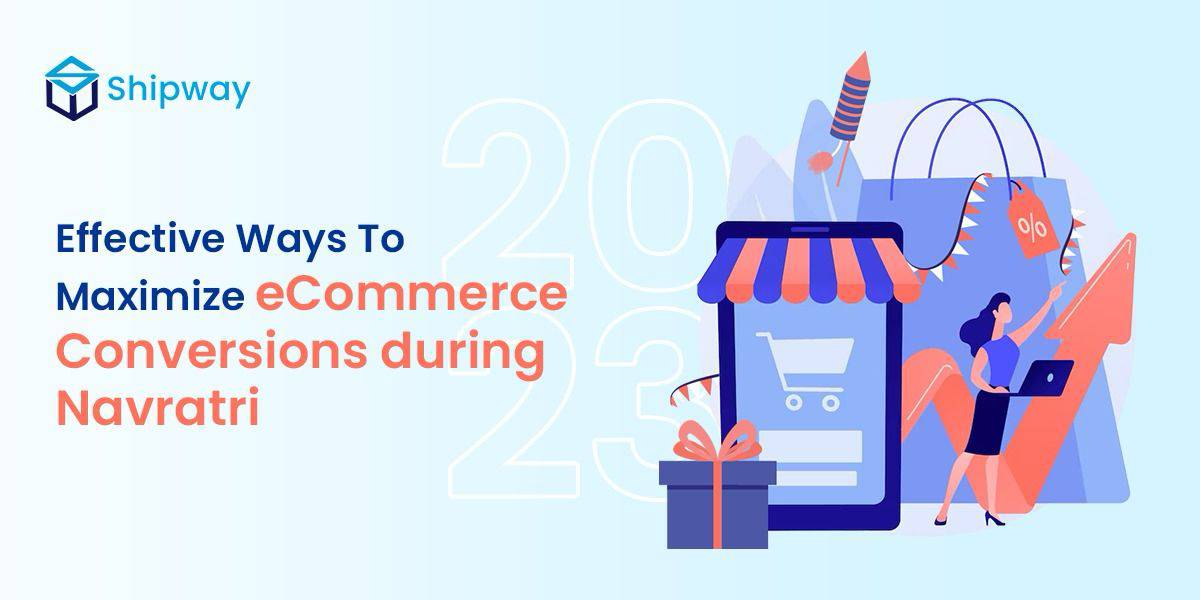 Did you know that the festive season witnesses a surge in online shopping, making it the ideal time to boost your e-commerce conversions?  Among...
read more