Order tracking apps have become essential for direct-to-consumer (D2C) brands in the e-commerce space. These apps allow companies to track their shipments, monitor delivery times, and provide customers with real-time updates on the status of their orders. With the rise of e-commerce, customers have started expecting fast and reliable delivery of their purchases. Therefore, shipment tracking is a crucial aspect of the customer experience.
In this blog, we have listed some of the best order tracking apps for eCommerce that will enhance customer satisfaction and make tracking easier!

Shipway Experience is one of the most preferred order tracking apps for eCommerce brands. Shipway Experience can help you improve your post-purchase experience which will lead to repeat purchases and enhanced customer loyalty. 
Check out its features-
Create a unified branded order tracking page with an estimated delivery date,

and a lot more

.

Supports multi-language and regional carriers

Offers Upselling and cross-selling through branded tracking panels

Provide proactive notifications via SMS, Email, and WhatsApp

. 

Includes advanced analytics to gain an understanding of shipment status and punctuality.

Offers a feedback & review widget. Also, address customer queries & complaints promptly
Pricing for Shipway Experience:
Free
Starter: $9/month
Growth: $49/month
Enterprise: $99/month

Aftership is a package tracking app that allows users to track their shipments from hundreds of carriers. It is one of the most used tracking app by famous eCommerce businesses as it offers unique features.
Check out its features:
Create custom tracking pages featuring product suggestions tailored to each customer, to increase sales.  

Send email and SMS notifications immediately to decrease customer worry and make WISMO calls. 

Provides a single shipment dashboard to monitor the shipment progress and recognize any discrepancies.  

Provides Upselling and cross-selling through branded tracking panels

Off

ers

analytics to get insights into shipment status and shipping partner performance
Pricing for AfterShip Tracking:
Free
Essentials: $11/month
Pro: $119/month
Premium: $239/month
3. Tracktor Order Tracking

The next one on our list of the best order tracking apps is Tracktor Order Tracking. It is an online platform that allows customers to track their orders and get real-time updates on their shipments.
Check out its features:
Provide real-time package lookup that works with all major carriers, allowing customers to keep track of their orders on their own.

Send notifications when packages are out for delivery or have arrived

Provides delivery insights and alerts for in-transit packages. 

Create a dashboard to view orders on an interactive 3D map.
Pricing for Tracktor Order Tracking:
Hobby: $9.99/month
Professional: $36/month
Business: $99/month
Enterprise: $249/month

Trackr Order Tracking is a mobile app that offers D2C brands a convenient and efficient way to keep track of their orders and notify customers about the same.
Check out its features:

Create an order tracking page that can be customized with adjustable colors for the text, buttons, and background.

Provide estimated delivery time information, automatic product recommendations, and triggered emails.  

Keep all carriers' names and locations hidden as part of delivery status information.  

Design customizable email notifications with a logo, header/footer, and preview/test options. 
Pricing for Trackr Order Tracking:
Monthly: $9/month
Monthly Pro: $19/month
Annual: $4/month
Annual Pro: $6.50/month
5. Route- Protection, and Tracking

Another famous order tracking app that all D2C brands can use is Route. This app can help you in enriching your post-purchase customer experience.
Check out its features:
Establish a proper connection with your customers by updating them about all major delivery-related steps like order shipped, order on the way, etc.

Reduce WISMO calls by sending notifications through email, web, push notifications, and SMS

Protect customers' orders against loss, theft, or damages.

Increase repeat purchases with personalized product recommendations on the tracking page
Pricing for Route:
Track: Free
Green: $199/month
Grow: $349/month
6. Rush ‑ Order Tracking & Lookup

Used by a lot of famous D2C brands, Rush is known as a powerful order tracking app. Through its tracking page & shipping updates, you increase your sales.
Check out its features-
Create tracking pages filled with upsells and cross-sells

Notify customers about delivery milestones

Provide a customer order tracking panel to solve their order-related queries

Integrated with multiple carrier partners
Pricing for Rush:
Free to Install
Growth: $29/month
Advanced: $199/month
Enterprise: $1,999/month

17TRACK Order is the last one on our list of shipment tracking apps. This app assists merchants in tracking data and in enhancing customer experience by providing timely order-related updates.
Check out its features:
Covers 1400+ Carriers, and you can track your international & domestic packages together

Monitor your shipment statuses and upsell conversion data

Send order status updates to customers on time

Offers tracking page via which buyers can lookup the order status
Pricing for 17TRACK Order:
Free
Essentials: $9/month
Essentials: $28/month
Essentials: $48/month
Shipment tracking apps are becoming increasingly popular among direct-to-consumer (D2C) brands, as they provide a range of benefits that can help brands better understand and engage with their customers. From turning a one-time customer to a loyal customer that leads to increased revenue to enhancing your brand image, these apps do it all. So, get going, select one of these shipment tracking apps, and enrich your post-purchase customer experience.
Frequently Asked Questions about Order Tracking Apps
Q. What are the benefits of using a order tracking app?
A. Shipment tracking apps can all D2C brands in tracking their orders, updating customers about all delivery-related milestones, enhancing post-purchase customer experience, and increasing revenue.
Q. Which are the best order tracking apps in India?
A. Some of the best shipment tracking apps in India are Shipway Experience, Aftership, and Rush.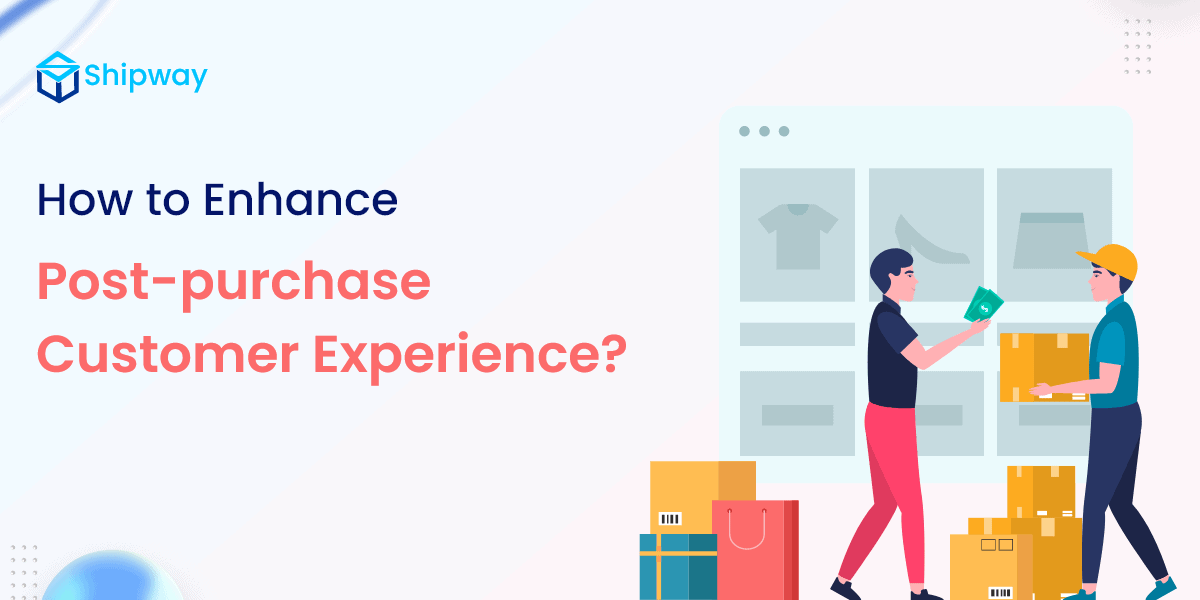 77% of customers are likely to repeat purchase from a brand or refer a brand that has an exceptional post-purchase experience. So, where do you...
read more