No matter how big or small the brand is, a flawless shipping process is the need of the hour. After all, one of the most important business goals for all d2c brand owners is satisfying customers with an efficient order fulfilment process. Isn't it?
Furthermore, all owners of small businesses hardly get any time to look at the shipping process as it falls at the end of the to-do list, and they are already loaded with other extremely important tasks. Hence, today, all small business owners are opting for shipping logistics providers that can handle it all, and that too at an affordable cost. And, even you should do the same.
So, check out our list of the best shipping companies for small businesses in India and get ready to enhance your profits and smoothen your order fulfilment process!
List of Best Shipping Companies in India:
1. Bluedart
The first one on our list of best shipping companies for small businesses is Bluedart which was founded in 1983. Serving around 35k+ pin codes, Bluedart offers time-specific delivery, next-day delivery, and door-to-door service.
Moreover, small business owners can easily use their incredible services like parcel delivery, freight shipping, temperature-controlled shipping, packaging, shipping insurance, supply chain solutions, and more.
2. Delhivery
Delhivery is another prominent name in the shipping logistics industry. Established in 2011, this shipping provider has fulfilled around 1.7 billion orders across India and serves around 18k+ pin codes.
Delhivery has affordable prices and offers important services like on-demand logistics, both-way shipment, next-day shipping, 24 hours delivery, same-day delivery, and more.
3. DTDC
The next one on our list of the most affordable shipping companies for small businesses is DTDC or Door-To-Door Courier company. This shipping provider has been helping all small, medium, and large businesses for the past 10 years.
D2C brands can reach around 13k+ Pin codes with them and make the most of their exceptional services like E-commerce logistics, online live tracking, courier delivery, Reverse pickup, Packaging Solutions, Cross Border Shipping Solutions, and more.
4. Ekart Logistics
Started in 2009, Ekart logistics is known for providing brands with seamless end-to-end fulfillment services. Ekart Logistics covers over 12,000 pin codes and is ranked among the best shipping providers in India.
This shipping provider stands out among others as it offers a Click n Collect facility, online marketplace integration, storage and distribution, freight shipping, and other services.
5. Ecom Express
Ecom Express is a full-service logistics provider that covers around 27k+ pin codes, and 3000+ facilitation centers and has 10 lakh square feet of warehousing space. It is famed for its timely delivery and affordable rates.
Additionally, Ecom Express provides essential services like first-mile pickup, last-mile doorstep delivery, fulfillment centers, reverse logistics, and more.
6. Amazon ATS
Amazon ATS is an automatic tracking system that covers around 21k+ pin codes. Brands can make use of same-day delivery, express delivery, next-day delivery, and more that are offered by ATS.
Furthermore, this company provides services like automated tracking updates, performance and analysis of deliveries, efficient shipping services, and more.
7. XpressBees
Established in 2015, Xpressbees is popular for its services like inventory management, cross-border logistics, integrated logistics, return management, and more.
Xpressbees serves around 20k+ pin codes, has 3000+ Office and service centre, and provides same-day delivery, express delivery, and more. Small D2C brands can easily use their services and reach customers in all parts of India.
Final Takeaway
All in all, we have covered all the most famous shipping companies for small businesses in India. Now, it's your turn to choose the one that aligns with your business goals.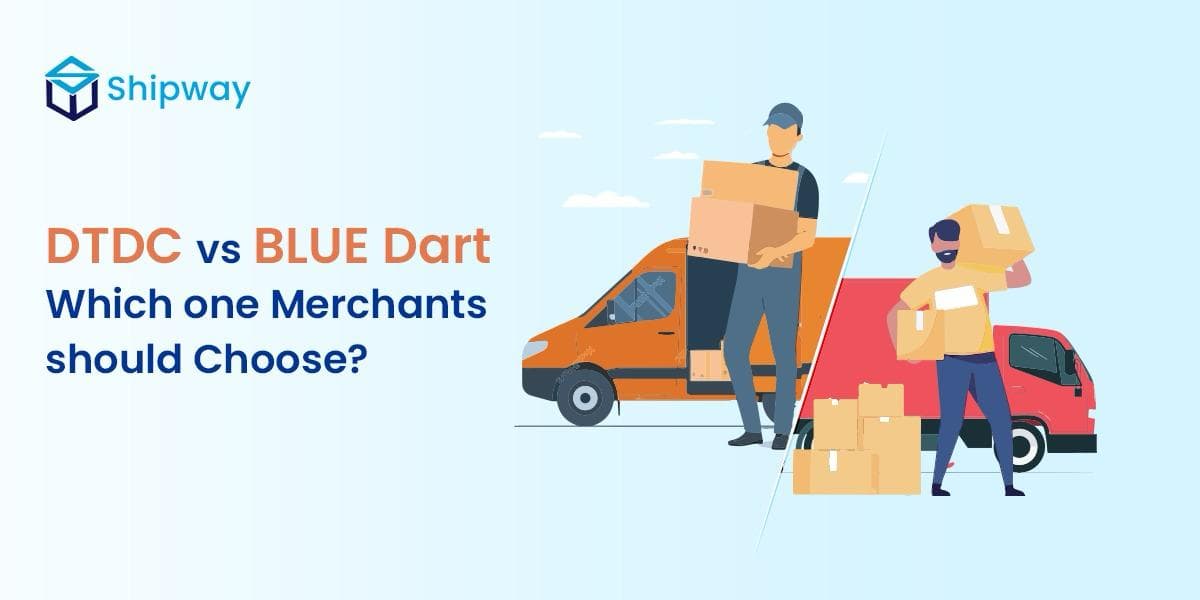 As the E-commerce industry continues to surge, the shipping sector is riding high on the wave of demand. A multitude of courier service providers...
read more