According to Nielsen's Global Connected Commerce Survey (Business Insider), about 83% of consumers in India preferred using cash on delivery as a payment mode for online purchases. Therefore, eCommerce brands can never avoid the COD payment method altogether. 
Now, COD payments lead to disrupted working capital and restricted cash flow. 
How?
eCommerce brands are stuck in a loop where they receive the COD payments after 7 or more days. The delay in payment leads to restrictions in purchasing fresh inventory & catering to daily expenses.  
What's the solution- It's Shipway's Early COD feature. Want to know more? Scroll down!
What is Shipway's Early COD?
Early COD is a feature through which brands can receive COD remittance in d+2, D+3 or D+4 days. By activating Early COD, merchants can easily maintain cash flow and stock up new inventory, leading to more profits and less pressure. 
How to Activate Early COD?
Here are the steps through which you can activate Early COD-
Step 1- To activate Early COD, log in to your Shipway Panel-
Step 2- Click on "Shipway Logistics".  From the dropdown menu, select "COD Remittance".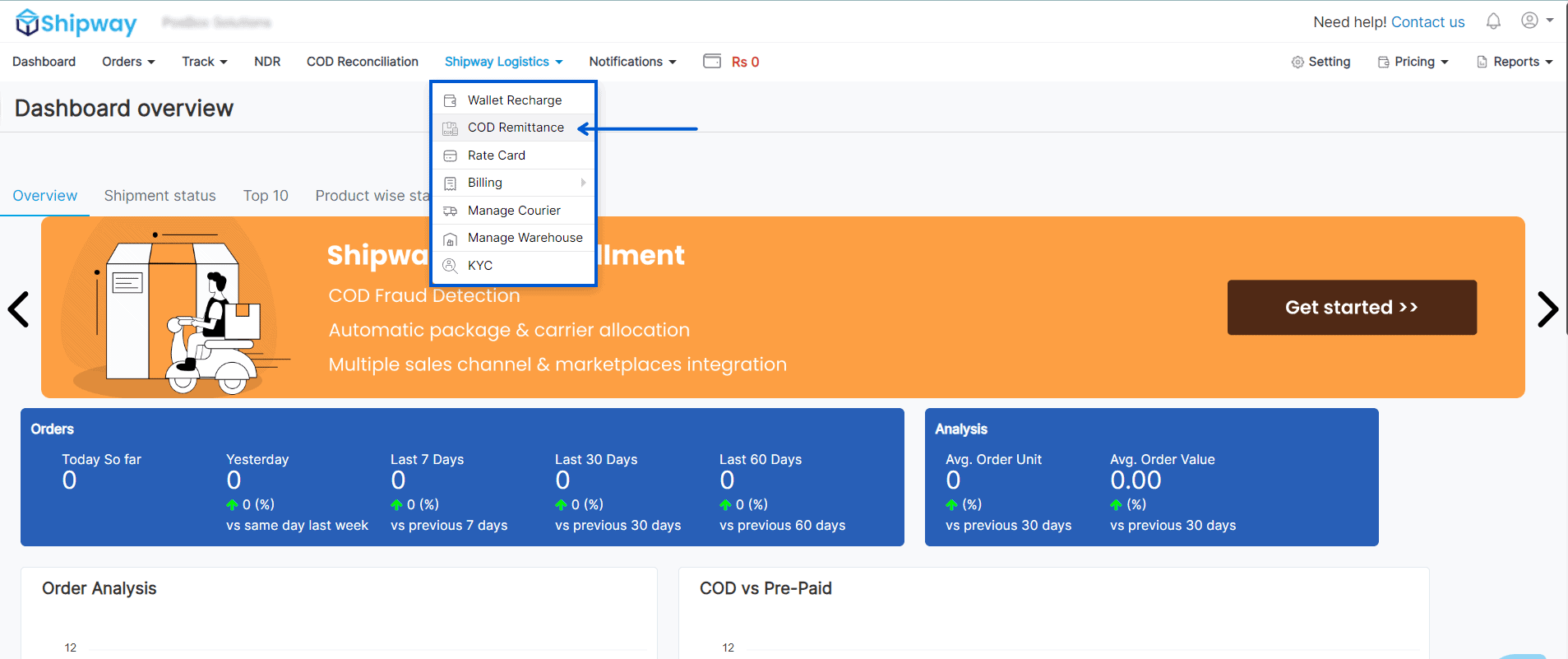 Step 3- On this panel, there's a button on the right top corner- "Early COD Cycle". Click on it!

Step 4- Here are the various plans that you can choose from. Choose your preferred plan, accept the terms and conditions, and activate the Early COD service.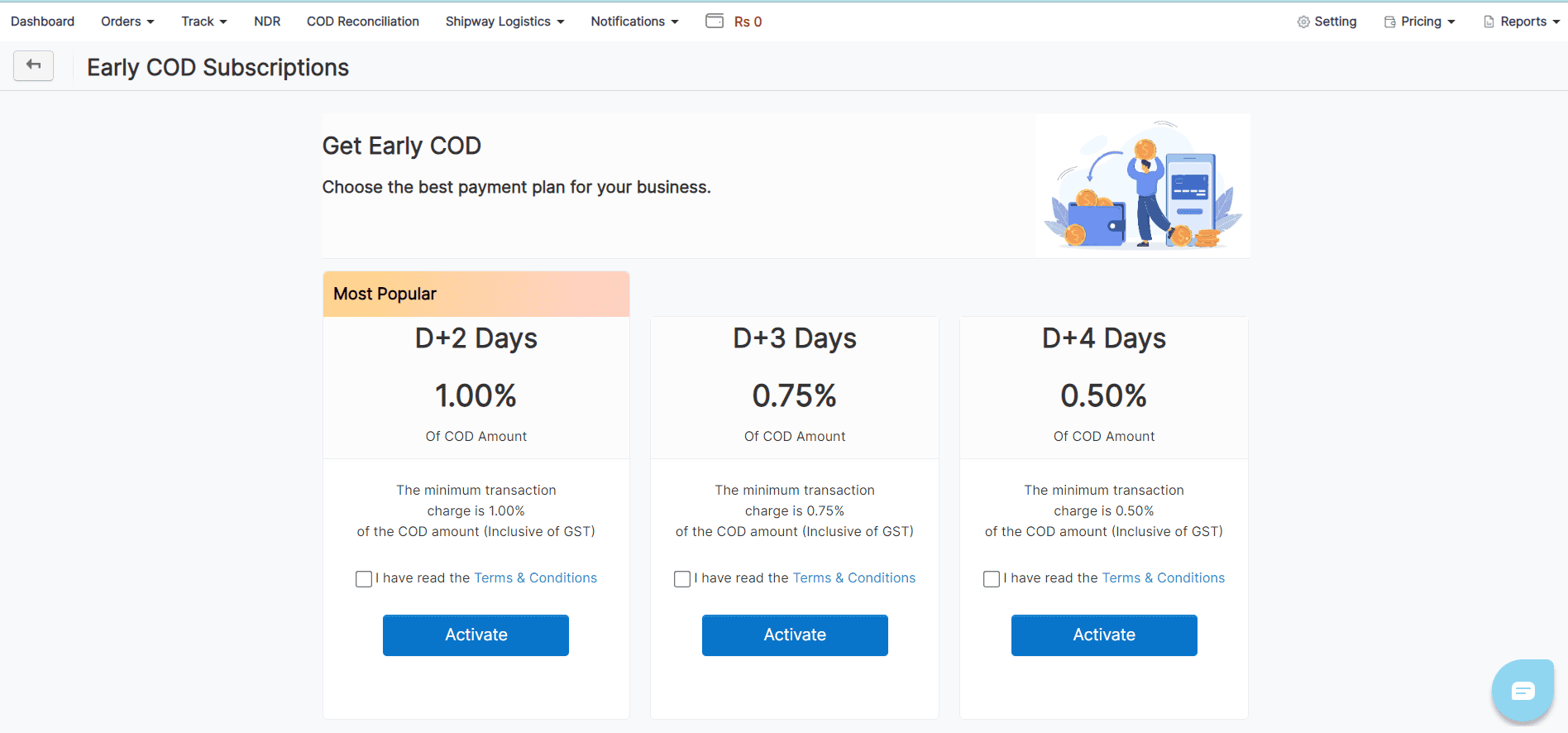 Benefits of Shipway's Early COD
Seamless Cash Flow
With Shipway's Early COD, you unlock a seamless cash flow, empowering you to maintain a consistent financial cycle and strategize your business effectively.



Opportunities for Growth 
As your cash cycle stabilizes, you can easily pay attention to investing in marketing, technology, warehouse management, and more. This will lead to more opportunities for earning profits and building a better customer base.



Efficient Inventory Management 


A balanced cash flow enables meticulous analysis and well-organized inventory management. You can stock products based on past patterns and trends, ensuring optimal stock levels.
Frequently Asked Questions
What is COD remittance?
COD remittance refers to the process of transferring the collected cash on delivery (COD) payments from the courier company to the seller or merchant.
Do you need Early COD?
Yes, eCommerce brands must opt for Early COD as it will maintain their cash flow and will give them the opportunity to stock up inventory according to sales patterns.
Does Shipway offer Early COD?
Yes, Shipway offers Early COD. To know more, click here!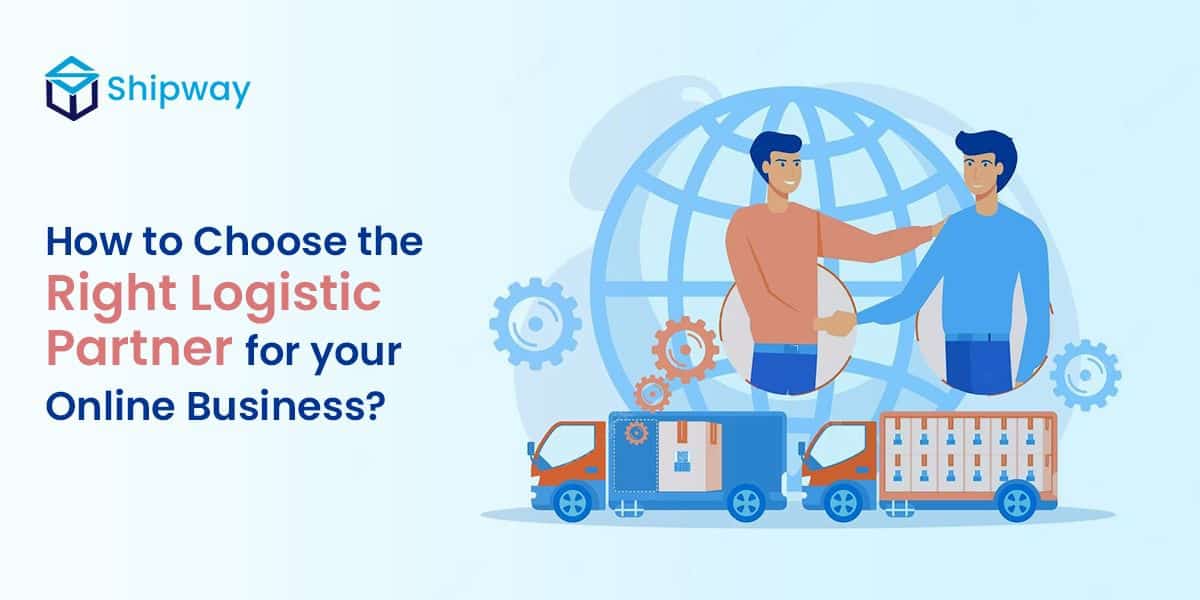 The heartbeat of every successful online business is seamless logistics – the art of getting products from your warehouse shelves into the hands of...
read more