The D2C eCommerce market has become a competitive landscape to provide unique retail to their customers. The D2C business model has broken the traditional retail supply chain and disrupted the status quotient, bringing radical transparency to the business.
According to Inc42 data, In 2021 India has grown to 800+ D2C brands, raising the D2C opportunity to grow by $100Bn by 2025.
D2C brands are thriving majorly with two qualities – attention and transparency.
Delivering directly to consumers, eliminating the middleman, selling the product at lower prices, and transparency of direct communication between the brand and customer grabbed all the customers' attention.
According to a study, 90% of customers check the authenticity of the brand before making any purchase, and 60% of them believe user-generated content to be most authentic.
Social Proof: A Major Market Driver for D2C
User-generated content (UGC) is proven to inspire more people than any other medium. It helps to build trust that significantly impacts the purchasing decisions of the customers.
Therefore, noticing the power of user-generated content and social proof over a few years, many D2C businesses have chosen it as their secret weapon to build influencing marketing strategies.
User generated content has changed the place of customers in the eCommerce funnel from being the last step to being at the center. Today marketing and content are not only left for customers but have been upgraded to be – by and about customers.
From reviews to photos, videos, blogs, vlogs there exist many ways to fit and establish social proof. These all consumer generated content pieces are like gifts from happy customers to the D2C brand they purchased from.
Let's have a look at some of the available user generated content pieces
, that might fit in your D2C marketing strategy.
– Customer Reviews and Ratings
Customers love sharing their experience with the brands, reviewing a product has become the most common practice for online customers. Around 80% of the customers like to leave a review of the product for its packaging, quality and quantity, and after-sales brands services.
Such reviews and ratings provide assurance to other customers that your brand is reliable.
If you don't display this information, people will be left wondering!
Therefore, you need to give your customers space where they could voice their opinion. This will give your future customers access to know more about your products from customers who have already bought them.
– Facebook and Instagram
Using Facebook and Instagram are also the old form of user generated content but still in trend. 
Collect and integrate social proofs to your website as 95 million photos and videos are posted on Instagram alone in a day. 
Get your customers to post their critique with your hashtag, and bring all the authentic customer photos and videos featuring your products in one place.
Put this content directly into your D2C eCommerce storefront/product pages to increase customers' trust and sales. 
– YouTube
YouTubers have earned a reputation of being more relatable and understanding platform, as they share their opinions and experiences with the brand and their product on this platform.
7 out of 10 people consider YouTube before purchasing a high-value product.   
The YouTube creators are users themselves, or even if they are marketers, there exists an authentic feel in their content, creating consumer generating content.
Seeing the popularity and power of YouTube's user generated content, you can also get a vlog done on your product by a well-viewed user. It can give your brand a huge hit. 
Vlogs like unboxing experience, how to use the product, how well does it work, etc. have more influence on customers as they give them a chance to see how and what exactly they'll be delivered with, alongside the social proof.
The best part is that, you are promoting your user's genuine opinion for your product to influence other customers rather than blowing your own trumpet!

Real-life examples of D2C brands flourishing with User Generated Content
Hashtag game by Beardo – #wahkanda
Beardo created their Instagram page by posting a picture of an onion for the launch of their new product named "Onion Oil Concentrate" and #wahkanda campaigns started.
It gained  50k+ likes as soon as it was posted, supported by influencers like Bhuvan Bam, Zakir Khan, Amit Bhadana, Harsh Beniwal, and Nikunj Lotia a.k.a @beyounick. They also started talking and commenting about the 'Kanda' (onion).
It gained immense popularity by social proof marketing for the product as well as the brand.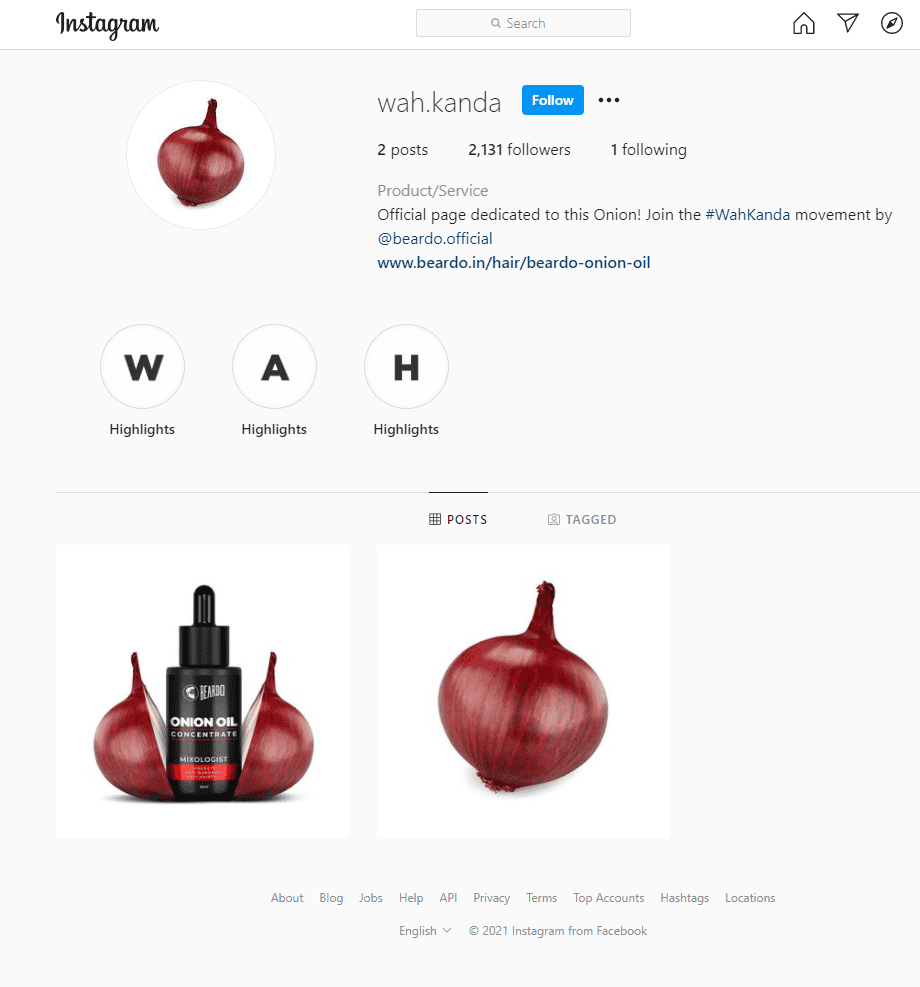 Pepperfry – Home Inspiration Is Just a Video Away!
Pepperfry launched their video series named "Home Invasion" with celebrities and Pepperfry furniture decorating their home.
To inspire customers with the videos giving them the homely vibe of their furniture with celebs picked furniture.
Again a great example of consumer generated marketing for the brand, where people themselves influence people.
Let customers influence other customers.
Customers might not listen to or trust brands self-bragging on their products via ads, etc. but they can't resist your existing customers' genuine reviews and feedbacks.
They connect more where they get a better understanding of the product. User-generated content can help you to achieve:
– Increased customer retention
– Better brand value
– Sense of authenticity
– Trust and loyalty in the customer/brand relationship
– Provide visitors vital information from previous customers