Diwali is the greatest occasion to make the people feel special, with whom we spend most of the time. This Diwali, connect with your employees, colleagues, clients, and partners and send them unique Diwali gifts. Corporate Diwali gifts for employees are a gesture by the organizations and colleagues to show some care and appreciate each other. 
When it comes to finding the best Diwali gifts for employees, this Diwali, let's break the traditions of gifting those same old sweet boxes and conventional gifts. Below are some unconventional and unique Diwali gift ideas you can consider while you are on the Diwali gift hunt.
We have listed down some broad categories of the Diwali gift ideas for employees for you to choose from. 
Eco-Friendly Diwali Gifts
Let's go green this Diwali and send some eco-friendly Diwali gifts to your employees, colleagues, and clients. This is a unique way to send out a great message to save the planet and spread happiness. 
To save your efforts and time Ugaao.com and Nurserylive.com have launched an amazing range of Corporate Diwali gift packs to choose from. 
NurseryLive
Send your employees, colleagues, and clients a box of fresh air, and a greeting card with NurseryLive. Wish Happy Diwali with Peace Lily and Greeting Card.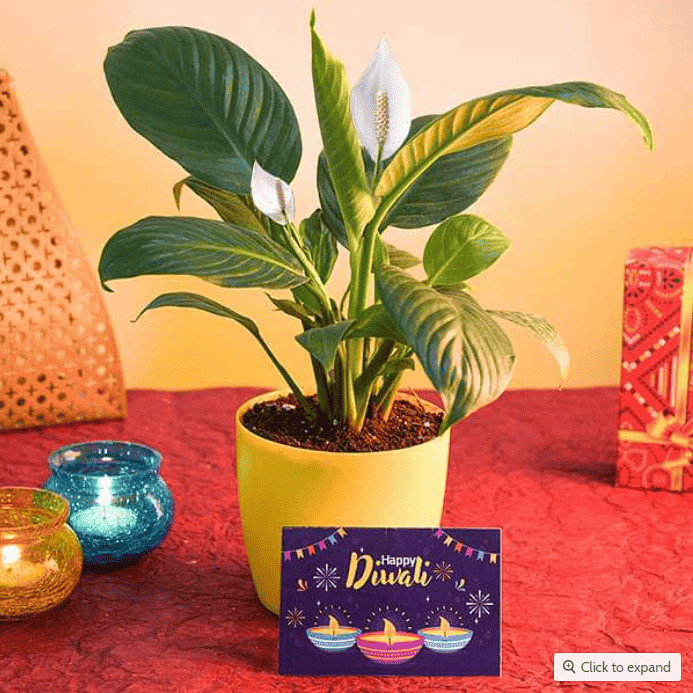 Ugaao.com
Ugaao has many categories of plants to choose from. It also allows you to customize your packages by sending your brand logo cards in your gift packs.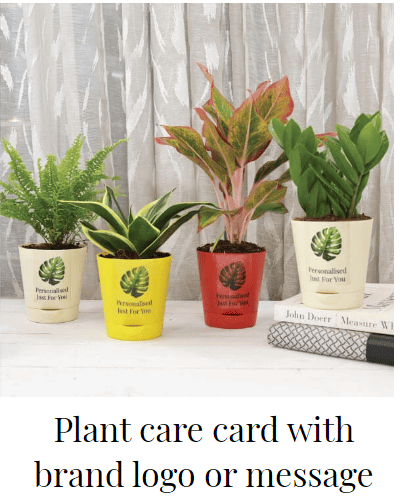 Aromatic Diwali Gifts
This Diwali, send the most memorable gifts to your employees and clients. Make this Diwali more than just lights, decorating home, and puja. Add some calming and soothing scents to it by gifting your peers, scented candles/diyas, incense sticks, diffuser pots, and whatnot.
Make it more special by choosing an eco-friendly brand that upcycles flower waste coming from temples into "Incense Sticks."
Phool
This Diwali Phool has curated a wide range of Diwali gift hampers for you to choose from. Gift your employees a Phool Diwali Patakha Box this Diwali. The box is a concept in itself, it has plantable firecrackers lookalikes, a box of incense cones, and a pair of handcrafted diyas. What a more special and unique Diwali Gift can be than the Phool Dilwai Patakha Box?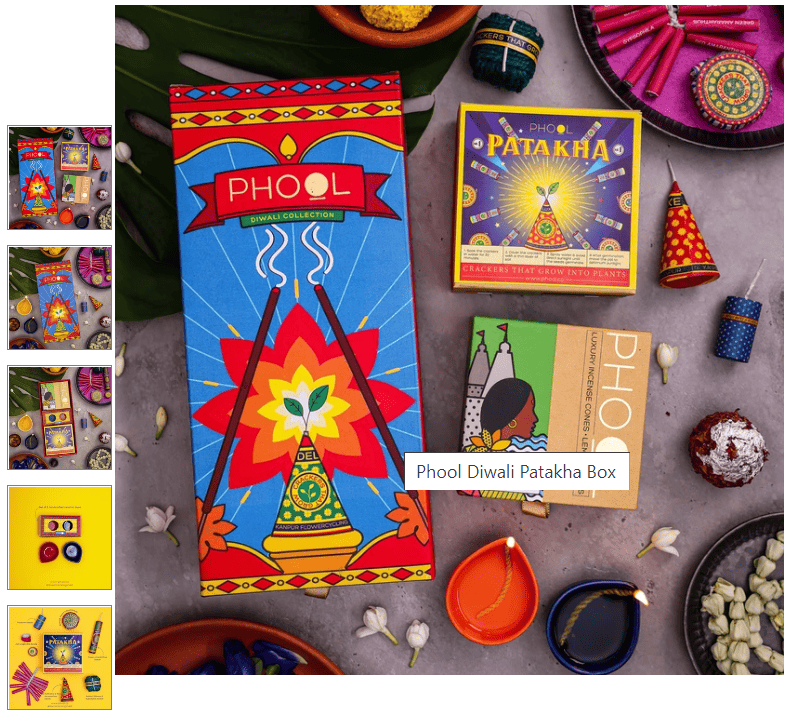 Handcrafted Diwali Gifts
This Diwali, be more Indian and embrace our culture by giving your employees hand-crafted Diwali gifts. Use this opportunity to integrate corporate gifting with Indian handicrafts and get more connected to your land. 
One of the brands that have an amazing collection of handicraft products to choose from is Itokri.
Itokri
Itokri has collections of corporate Diwali gift packs to pick one for your employees. One of the Diwali gift packs that your employees will love is Terracotta Handmade Cup Candles.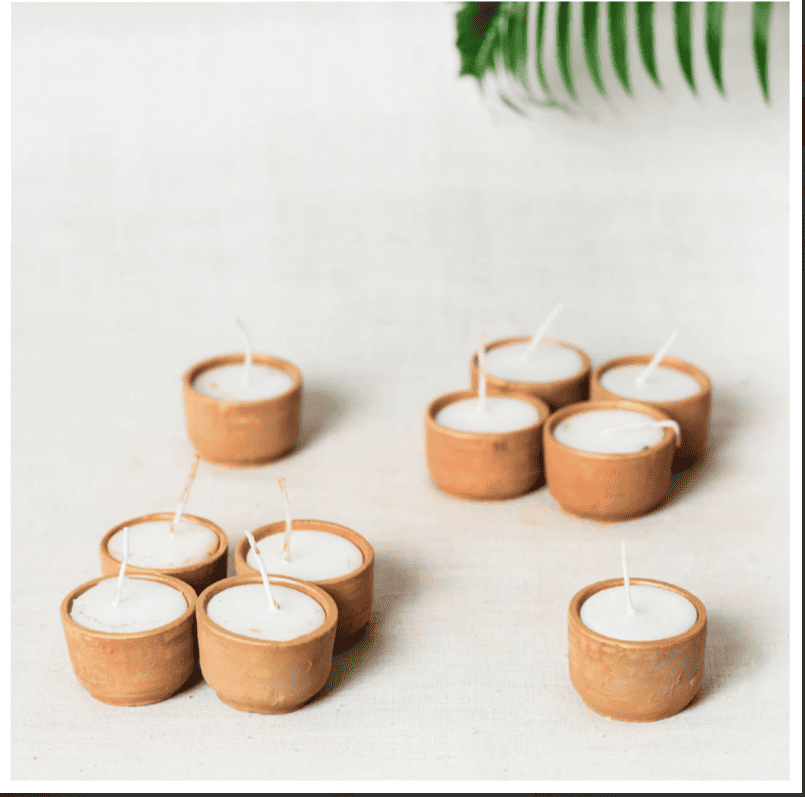 Creative Home Decor Diwali Gifts
What can be more creative and memorable than a chic piece of home decor?
There are so many things to choose from when it comes to gifting an item of home decor. A beautiful piece of home decor can leave a lasting impression on your employees, colleagues, and clients. 
Wallmantra
Gift this beautiful Vibrant Abstract Framed Wall Art as a Diwali gift to your employees and make their Diwali colorful.
Comfort Beddings
Another Diwali gift could be a set of cozy bed sheets. Send some handmade love to your employees by sending this bright and beautiful Yellow Stripe Bed Sheet by Comfort Beddings.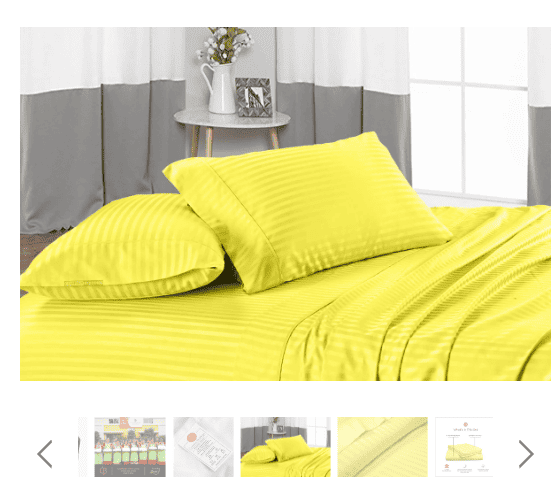 Pamper with Diwali Gifts
What would be better than pampering your corporate buddies this Diwali? Gift them something they did not expect and cheer them up with a little box of happiness.
MensXP
For your male employees, mensXP has a plethora of products to choose from, the one that they will love and give you a thousand blessings for, is MensXP's Bar Box. It's a unique and unconventional Diwali Gift.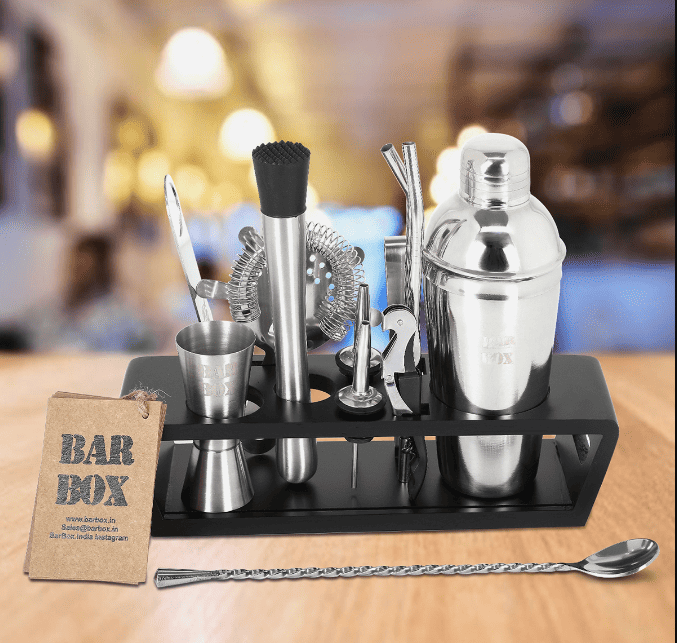 The Tribe Concept
Another way to pamper your employees is to take care of their skin. Taking care of their skin and body is the last thing on the priority list of your corporate buddies. So, you take this opportunity to send them your love and care with the Tribe Concept Niyama Essentials Box. It's an ayurvedic and sustainable brand to go eco-friendly this Diwali.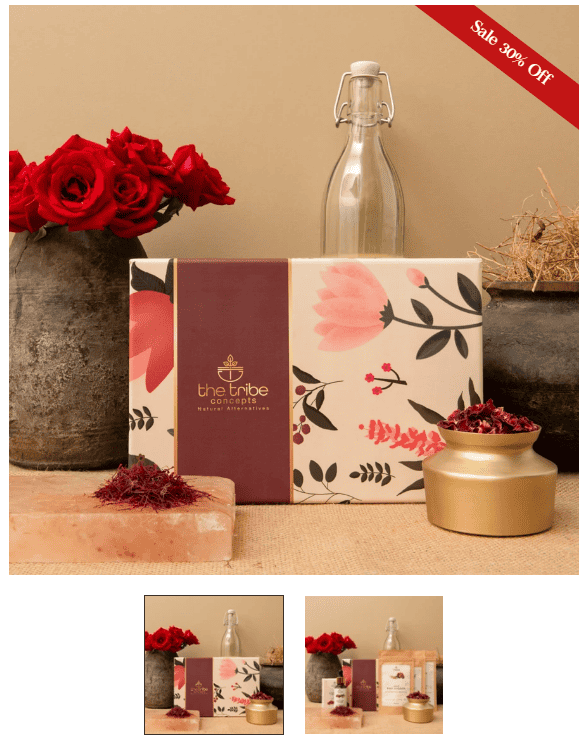 Diwali Gifts For Your Female Employees
Be more personal and give something that your female employees will love and feel special for.
There are some accessories that you can consider as a Diwali Gift for your female employees and colleagues.
Mesmerize
Mesmerize your female employees by sending them a Summer Bliss Gift Hamper by Mesmerize, and sort their fashion accessories need this festive season. And bring that beautiful smile to their faces.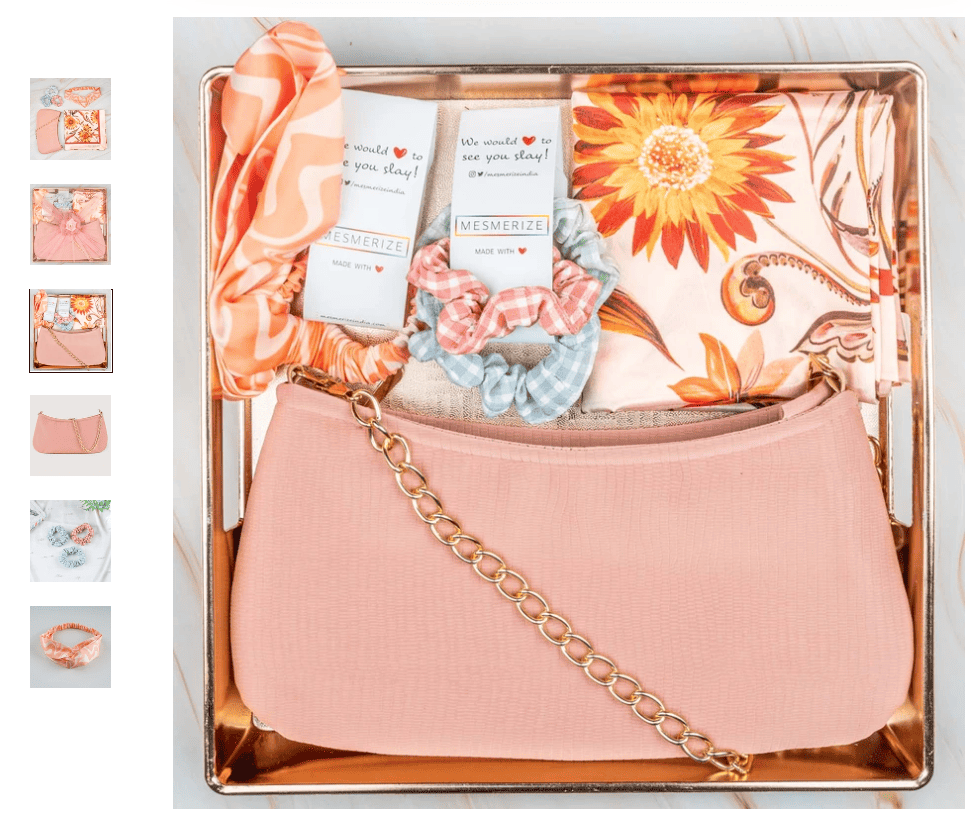 Soni Fashion
Send some blessings to your colleagues and employees for good health and a brighter future by sending them Ganesha with Diamond Hand-Crafted Design Gold Plated Pendant.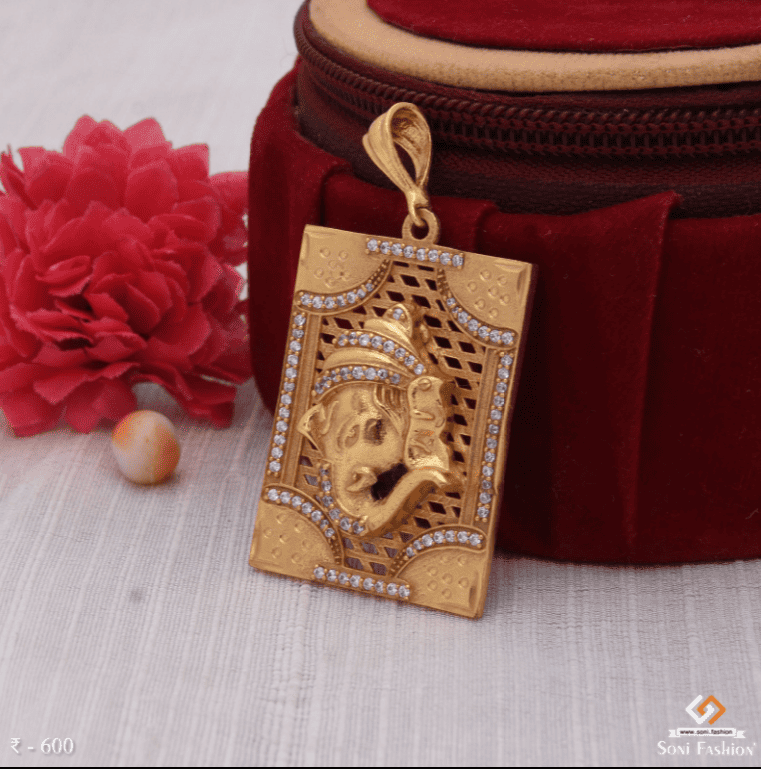 Electronic Diwali Gifts
Why not send some electronic essentials to your hard-working employees as Diwali gifts? There are many electronic essentials you can give your employees which will ease their work and who don't want to add another gadget to their collection? Some of such smart electronic Diwali gift ideas are.
Portronics
Portronics Ruffpad 15 is just the perfect gift for your corporate buddies. Let them be creative and also manage their tasks with Portronics Ruffpad.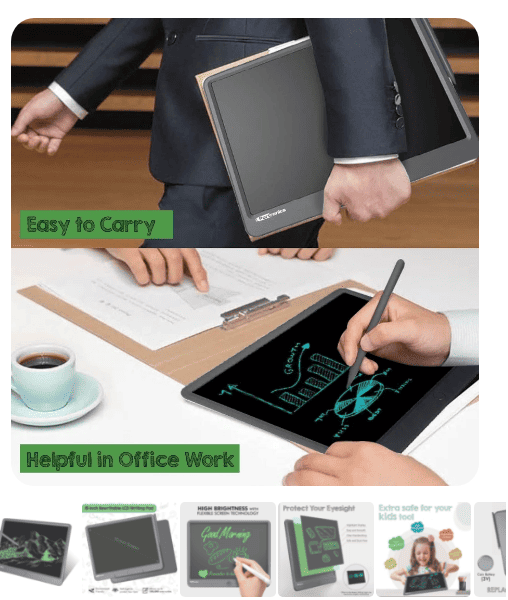 Ambrane
What could be better than sending a nice power bank to your employees? Send an Ambrane PP-20 Pro 20000 mAh Li-Polymer Powerbank to your colleagues, employees and clients who spend most of their time on phones and laptops.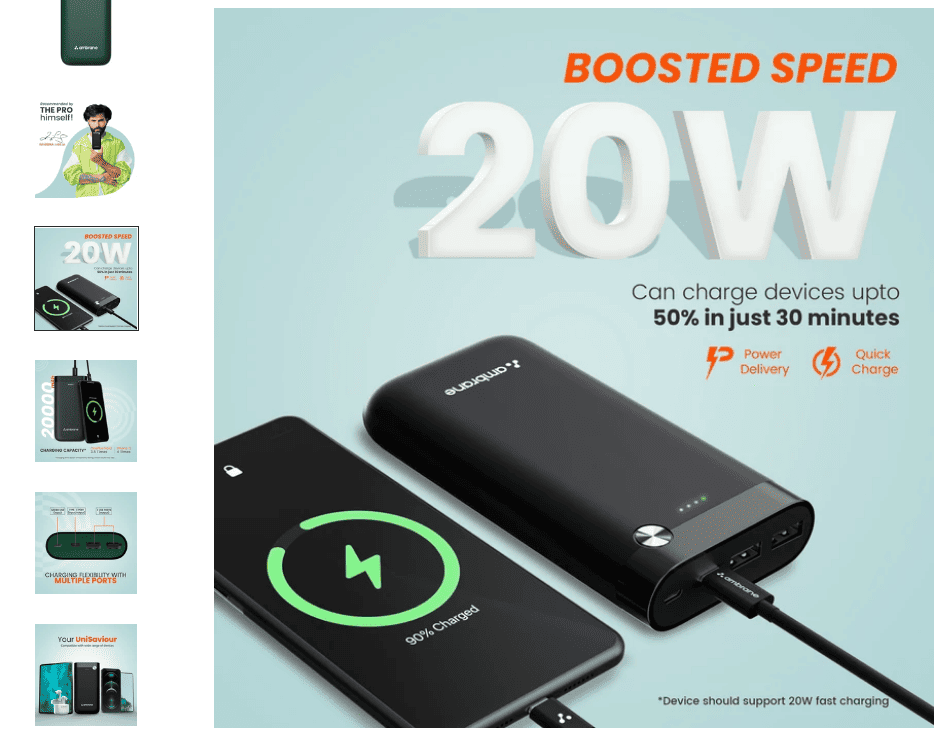 Crossbeats
For all those important office calls and client meetings send your employees a good pair of AirPods for better and clearer communication.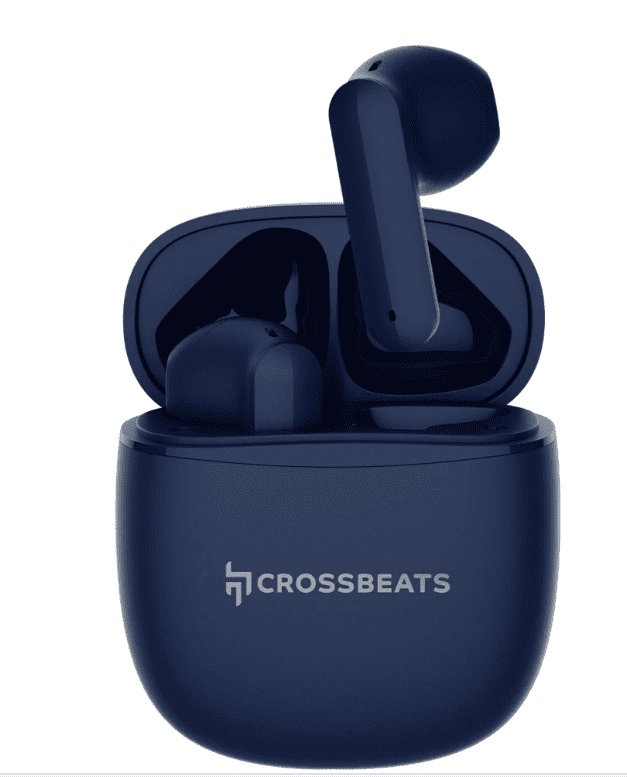 This Diwali, think out of the box and not just gift anything to your employees, send them something they will love and feel loved for all the hard work they do. Hope you liked the list of Diwali Gift Ideas curated especially for you to ease your mind work and help you send creative Diwali Gifts.
Diwali is around the corner, Hurry Up! And send your Diwali gifts right away with Shipway.
How will Shipway help in easier and faster shipping?
Since most corporations are still working remotely, you might need to deliver those Diwali Gifts to your employees, working from home safely and on time. Shipway will solve all your shipping needs by providing you with bulk shipping at the best reasonable prices. 
For faster and efficient delivery, connect with Shipway at support@shipway.com