Were the last few months all about earning profits? Is keeping track of the numbers becoming a baffling task? Don't fret! 
As an eCommerce business grows, it becomes increasingly important to manage financial operations efficiently. This is why it is important to consider the best accounting software for eCommerce businesses.  The right accounting software can help organize financial processes & in saving time and money. It can also provide insights into the health of your business, so you can make data-driven decisions. With so many options on the market, it can be difficult to choose the right accounting software for your eCommerce business.  To help you out, here are the best accounting software for eCommerce businesses!  

Zoho Books is the perfect eCommerce accounting software for entrepreneurs looking to stay on top of their finances. Zoho Books intuitive interface makes it simple to use, and the integrated features help to streamline the accounting process.
Features
Create and send invoices in seconds and monitor their status in real-time

Track and organize expenses from any source and create expense reports

Automatically calculate taxes and keep up to date with changing tax laws

Store data in a secure cloud-based environment and access it anywhere, anytime

Automatically connect to banks and streamline bank reconciliation
Pricing of Zoho Books
Free

Standard- $15/month

Professional- $40/month

Premium- $60/month

Elite- $120/month

Ultimate- $240/month

QuickBooks is an accounting software that helps small business owners in managing their finances. Merchants can manage invoices, track expenses, and generate financial reports. QuickBooks is a great choice for businesses of all sizes, from start-ups to large corporations.
Features
Includes features such as payroll, inventory, and tax calculation services

Available in both desktop and online versions 

Integrated with other popular software such as Microsoft Office and Dropbox, making it easier to manage your finances
Pricing of Quickbooks
Free to Install

Simple Start- $30/month

Essentials- $55/month

Plus- $85/month

Xero is an online accounting software that helps businesses manage their finances. It can be accessed from any device, anywhere in the world With its comprehensive features and reliable security, Xero is a great choice for businesses looking to streamline their finances.
Features
Allows users to track their income and expenses, monitor cash flow, reconcile bank accounts, generate financial reports, and collaborate with their accountant

Includes a dashboard that provides an overview of cash flow and bank balances, invoicing and payment options, and an array of reporting features

Allows users to create and manage budgets, track inventory and assets, manage projects, and integrate with other popular business applications 

Compliant with the Payment Card Industry Data Security Standard (PCI DSS) 
Pricing of Xero
Basic- Free

Standard- $13/month

FreshBooks is a great option for small and medium businesses that need easy-to-use eCommerce accounting software that can help them manage their finances.
Features
Merchants can track income, manage invoices, and monitor expenses

Offers features like time tracking, billing and invoicing, expense tracking, reporting, bookkeeping, tax preparation, and consulting

Integrates with popular applications including PayPal, Stripe, and QuickBooks  

Allows users to customize their invoices with a range of templates and branding options
Pricing of FreshBooks Link

The next one on our list of best accounting software is Wave.  This software is a cloud-based accounting platform that offers a range of features such as invoicing, receipt scanning, expense tracking, and more.
Features 
Includes intuitive tools such as a dashboard of key financial metrics, in-depth financial reports, and automated bookkeeping

Lets you generate professional-looking invoices and track payments to ensure they are paid on time

Offers detailed banking information and integrates with over 1,000 banks and financial institutions worldwide

Provides powerful analytics tools to monitor financial performance
Pricing of Wave
Starter- $9.95/month

Standard- $29.95/month

Premium- $49.95/month

Sage accounting software is an efficient, cost-effective solution for eCommerce businesses. Its useful features make it suitable for all ecommerce businesses, be it small, medium, or large ones.
Features
Helps D2C brands in managing their finances, track sales, and optimize their processes

Automates tax calculations and filings, making it easier to stay compliant with tax laws

Allows to customize reports and analyze data to gain insight into business performance

Provides automated bank and credit card reconciliations
Pricing of Sage

NetSuite is an all-in-one eCommerce accounting software that helps businesses manage their financials, operations, and customer relationships in one platform. 
Features
Provides real-time visibility into business performance 

Automates key processes like invoicing, payment processing, and inventory management

Allow businesses to create and manage their online storefront, process orders, and track shipping and returns

Provides compliance services to support ASC 606, GAAP, SOX, and others
Pricing of NetSuite
Starter Connector- $83.25/month

Starter Connector- $199.92/month

Premium Connector- $249.92/month

Premium + Connector- $333.25/month
Final Takeaway
All in all, there are several options for accounting software for ecommerce businesses. When choosing the perfect software for your business, consider your specific needs, budget, and features that are important to you.
Frequently Asked Questions
Q. Which accounting software work best with Shopify?
A. Some of the accounting software that works best with Shopify are Quickbooks, Sage, Wave, and more.
Q. Can QuickBooks be integrated with Shopify?
A. Yes, QuickBooks can be integrated with Shopify.
Q. Which is the best accounting software for small eCommerce businesses?
A. The best accounting software for small eCommerce businesses is Sage, Quickbooks, Zoho Books, Freshbooks, and more.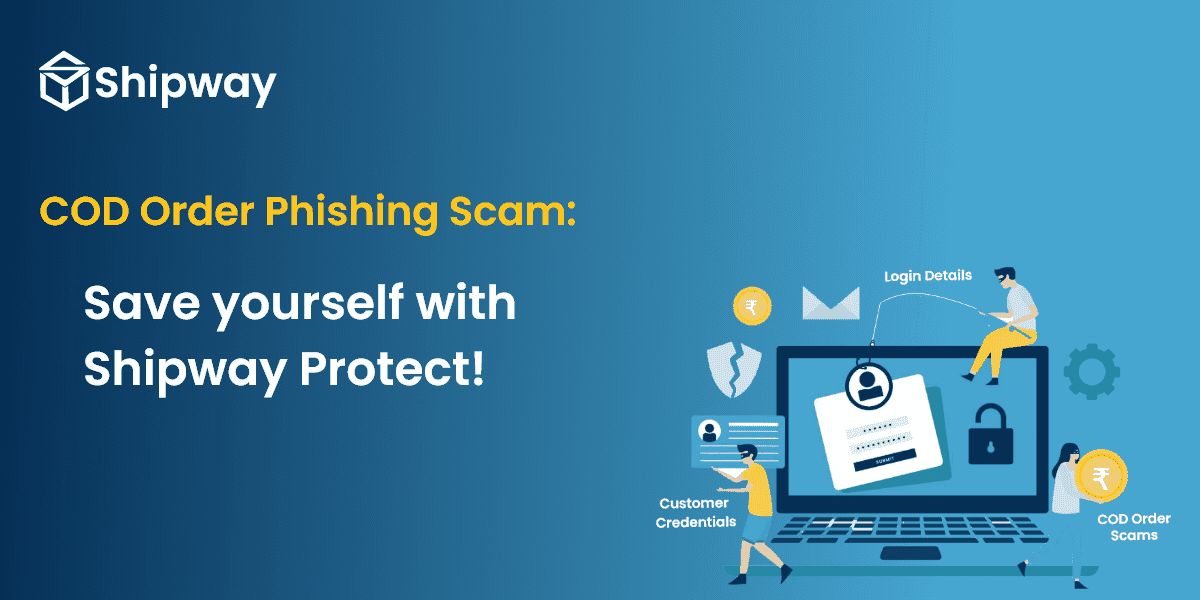 Alert! A new scam is out there! It will make you lose all the revenue that you may have generated on COD orders and will impact your brand image in...
read more