Shipyaari is a cutting-edge logistics platform that was founded in 2013. Whether you're a small business looking to ship your products across town, or a large corporation in need of efficient and reliable freight solutions, Shipyaari offers a wide range of services to meet your needs.
However, if you are an eCommerce business that wants to thoroughly research and then choose the most efficient shipping logistics provider, you have landed on the right blog! We have shortlisted the best Shipyaari alternatives that will give you all information! Scroll down!

Established in 2015, Shipway is an all-in-one eCommerce shipping logistics platform renowned for its advanced AI-driven shipping solutions. It strives to simplify the shipping process through its extensive range of services and is considered one of the top alternatives to Shipyaari.
Features
Facilitates end-to-end automation of order fulfillment processes such as assigning orders based on customizable rules (SKUs, weight, etc.), generating labels, allocating carriers, and more.

Offers anti-fraud measures for COD payments, including the Shipyaari Protect feature that helps combat COD order phishing scams. This feature also protects customer data and restricts access to sub-accounts.

Enables merchants to either bring in their own preferred carrier partner or select from the 7+ integrated carrier partners. It also integrates with major eCommerce platforms like Shopify and Woo-commerce.

Features AI-driven returns management, including branded tracking pages, options to display different or similar exchange products, multiple payment gateways for processing refunds, and more.

Includes NDR management to determine the reasons behind non-delivery reports and more


Shiprocket is a leading eCommerce shipping and logistics platform in India. Founded in 2014, it has revolutionized the way online sellers and businesses handle their shipping operations. With a focus on technology and automation, Shiprocket provides efficient, cost-effective shipping solutions to its customers.
Features
Offers automation of the order fulfillment process, including assigning orders based on customizable rules, generating shipping labels, allocating carriers, and more.

With a vast network of carrier partners, Shiprocket allows merchants to choose the best shipping options from Shiprocket's integrated carriers.

Shiprocket provides advanced fraud protection measures, including COD fraud detection and prevention, to ensure the security of transactions for both merchants and customers.

Integrated with top reverse logistics partners like Shadowfax and Ecomm express for reverse logistics
Website- https://www.shiprocket.in/

Started in 2020, NimbusPost is a tech-enabled gateway for eCommerce businesses. This alternative for Shipyaari provides automated shipping solutions for domestic logistics needs, inventory storage, and global shipping services.
Features
Offers a wide range of carrier options to help businesses choose the best shipping solution for their needs. 

Merchants can easily use their order fulfillment automation solution and get help with label generation, carrier allocation, and real-time tracking of shipments.

Has a user-friendly dashboard that provides real-time updates and insights into the shipping process

Provides warehouse and fulfillment services
Website- https://nimbuspost.com/

The next one on our list is Shipkaro. It is a comprehensive eCommerce shipping and logistics platform and was founded in 2019. Shipkaro has quickly become one of the leading providers of shipping and logistics services in India. 
Features
Integrates with over 14 carriers and popular eCommerce platforms like Flipkart and Shopify, making it easier for businesses to manage their shipping operations.

Provides merchants with the ability to compare shipping prices from different partners, helping them find the best shipping solution for their needs and budget.

With its integration with international logistics partners, Shipkaro provides businesses with access to global shipping solutions, enabling them to reach a wider customer base.

Streamlines the shipping process by automatically allocating orders, eliminating the need for manual intervention, and improving efficiency
Website- https://shipkaro.co.in/

eCourierz is an innovative logistics and courier service provider that was started in 2015. This firm is renowned for its wide serviceability and a host of features that are beneficial for direct-to-consumer brands.
Features
Integrated with 18+ carrier partners for domestic and international shipping services. Also, integrated with marketplaces like Amazon, eBay, and more

Merchants have a personal dashboard to manage orders in one place

There are no limits on orders. You can order any number of orders, no matter how the small order is.

Offers white-label services, order management, order tracking, and other services.
Website- https://www.ecourierz.com/

iThink logistics is the last one on our list of Shipyaari alternatives. This third-party logistics service provider was started in 2017 and has gained a lot of fame in the past years.
Features
Integrated with 12+ courier partners and serves 26k+ Pincodes

Has an AI-Driven recommendation engine that enables effortless shipping

Known for its NDR and RTOs management services

Merchants can use their real-time tracking update services and automated billing reconciliation system
Website- https://www.ithinklogistics.com/
Why are Brands Choosing Shipway over Shipyaari
Boosted Customer Retention Rate
Customer retention rate is an important factor for any company's growth. Shipway's tracking and notification solution helped brands in increasing their customer retention rate and earn loyalty points.
Hassle-free Order Fulfillment Process
Shipway is known for its seamless order fulfillment process that enabled merchants to choose their own carrier partner or pre-integrated partners, print shipping labels, and do all other tasks smoothly.
AI-enabled Returns & NDR Management
Shipway is an all-in-one shipping logistics solution. Hence, it provides returns, and NDR management solutions that assist brands in reducing RTO rates, turning returns into exchanges, and saving to and fro shipping costs. 
Exceptional Customer Service
Merchants can easily reach Shipway and solve their queries via email, and calls. Therefore, all issues can be resolved within a few seconds.
We have mentioned all the best Shipyaari alternatives that will help your brand in building a seamless shipping fulfillment process and enhancing your customer experience. So, which shipping provider are you picking? 
Frequently Asked Questions
Q. Who are Shipyaari competitors?
A. Some of the most reliable Shipyaari competitors are Shipway, NimbusPost, Shipkaro, and more.
Q. Which is better than ShipRocket?
A. Shipway is a better shipping automation solution than Shiprocket as it offers amazing services like returns management, NDR management, and efficient customer support.
Q. Which is the best delivery partner?
A. Some of the best delivery partners are Blue Dart, Delhivery, Ekart, and more.
Q. Which is the best courier aggregator in India?
A. Shipway is the best courier aggregator in India as it not only provides pre-integrated carrier partners but also allows customers to bring their own carrier partner. Furthermore, its returns management and tracking and notification solution is used by mostly all famous D2C brands,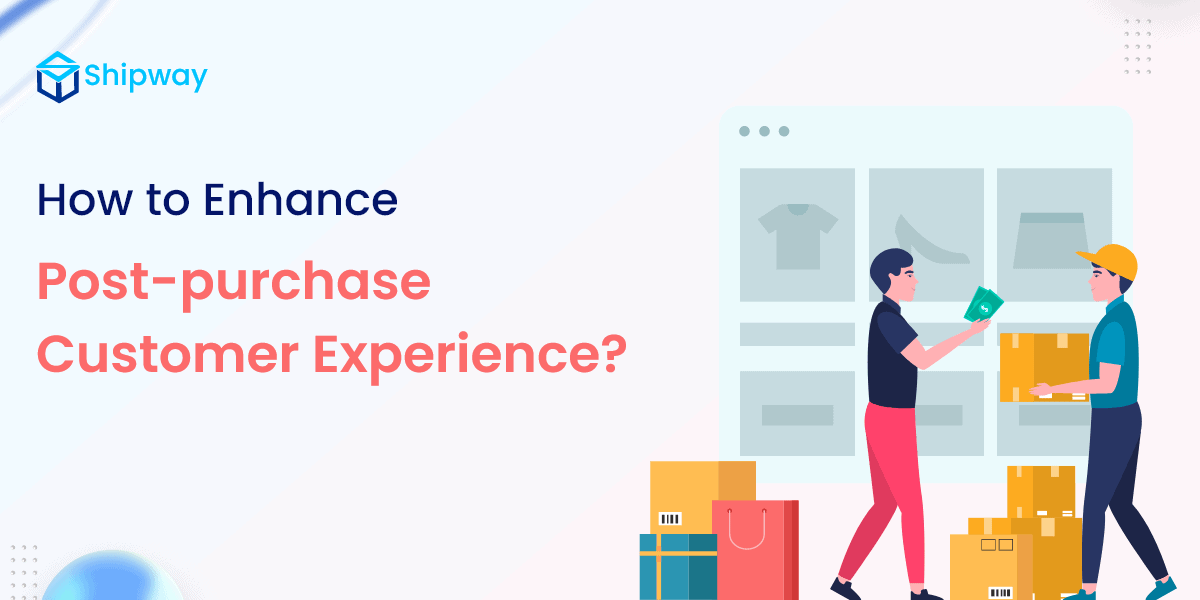 77% of customers are likely to repeat purchase from a brand or refer a brand that has an exceptional post-purchase experience. So, where do you...
read more