Starting an eCommerce business can open up a world of opportunities, and drop shipping is a fantastic way to get things rolling. Why worry about inventory management when you can focus on what really matters growing your business? In this blog post, we've handpicked the top six dropshipping companies that can make your eCommerce journey a breeze. So, buckle up and get ready to explore these game-changers that will help you build a thriving online store. Let's dive in!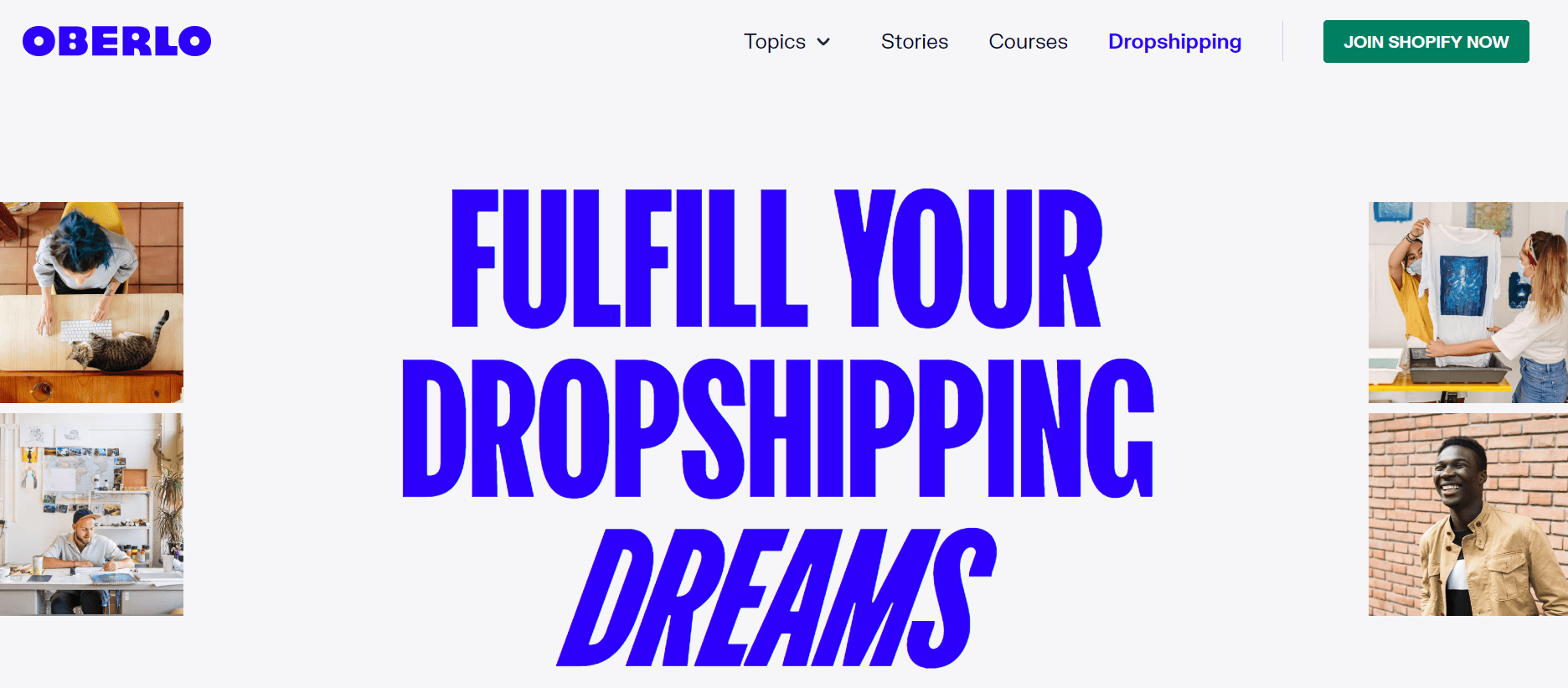 Oberlo is a well-known and widely used dropshipping platform. It seamlessly integrates with the Shopify eCommerce platform, making it incredibly easy to add products to your store. Oberlo offers a vast selection of products from various categories, including fashion, electronics, home decor, and more. With its user-friendly interface and automated order fulfillment, Oberlo is an excellent choice for beginners.
Website: https://www.oberlo.com/

The next one on our list of dropshipping companies is Indiamart. It is a trusted platform for dropshipping in India, connecting sellers and buyers nationwide. With a vast network of suppliers and manufacturers, Indiamart offers a wide range of products to choose from. 
Their user-friendly interface and secure payment system ensure a seamless drop shipping experience. From product sourcing to order fulfillment, Indiamart simplifies the entire process, allowing businesses to focus on sales and growth. With its reliable services, Indiamart has become a go-to platform for entrepreneurs and retailers in the dropshipping industry.
Website: https://www.indiamart.com/

AliExpress, owned by Alibaba Group, is a popular global online marketplace known for its extensive product range and competitive prices. It connects international sellers with buyers and offers a wide array of products suitable for dropshipping. AliExpress provides buyer protection and shipping options to many countries, making it a go-to platform for many drop shippers.
Website: https://aliexpressdropshipping.com/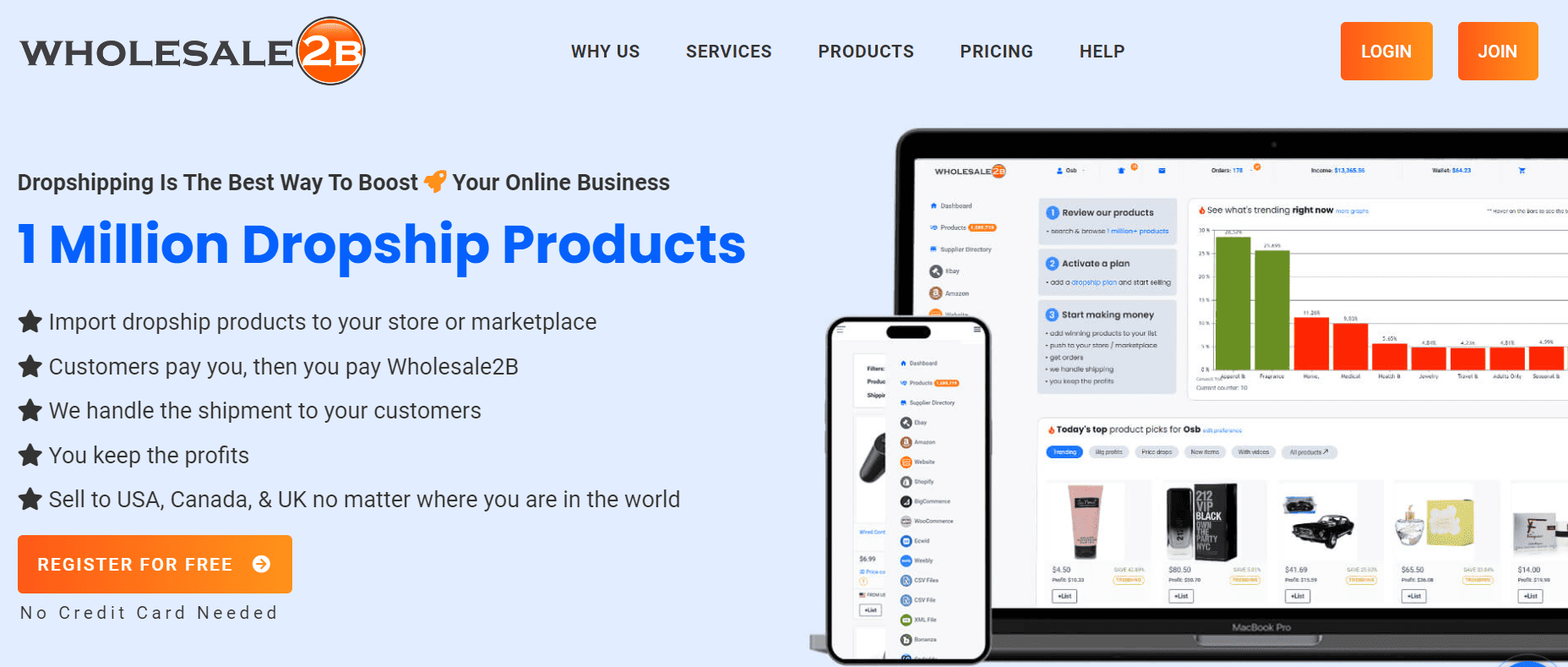 Wholesale2B provides a simplified approach to dropshipping by offering a wide range of products from different suppliers, all in one place. Their platform integrates with various popular eCommerce platforms, such as Shopify, eBay, and Amazon, making it convenient to manage your store. Wholesale2B also offers additional services like data feeds, inventory management, and order automation, enabling you to streamline your business operations.
Website: https://www.wholesale2b.com/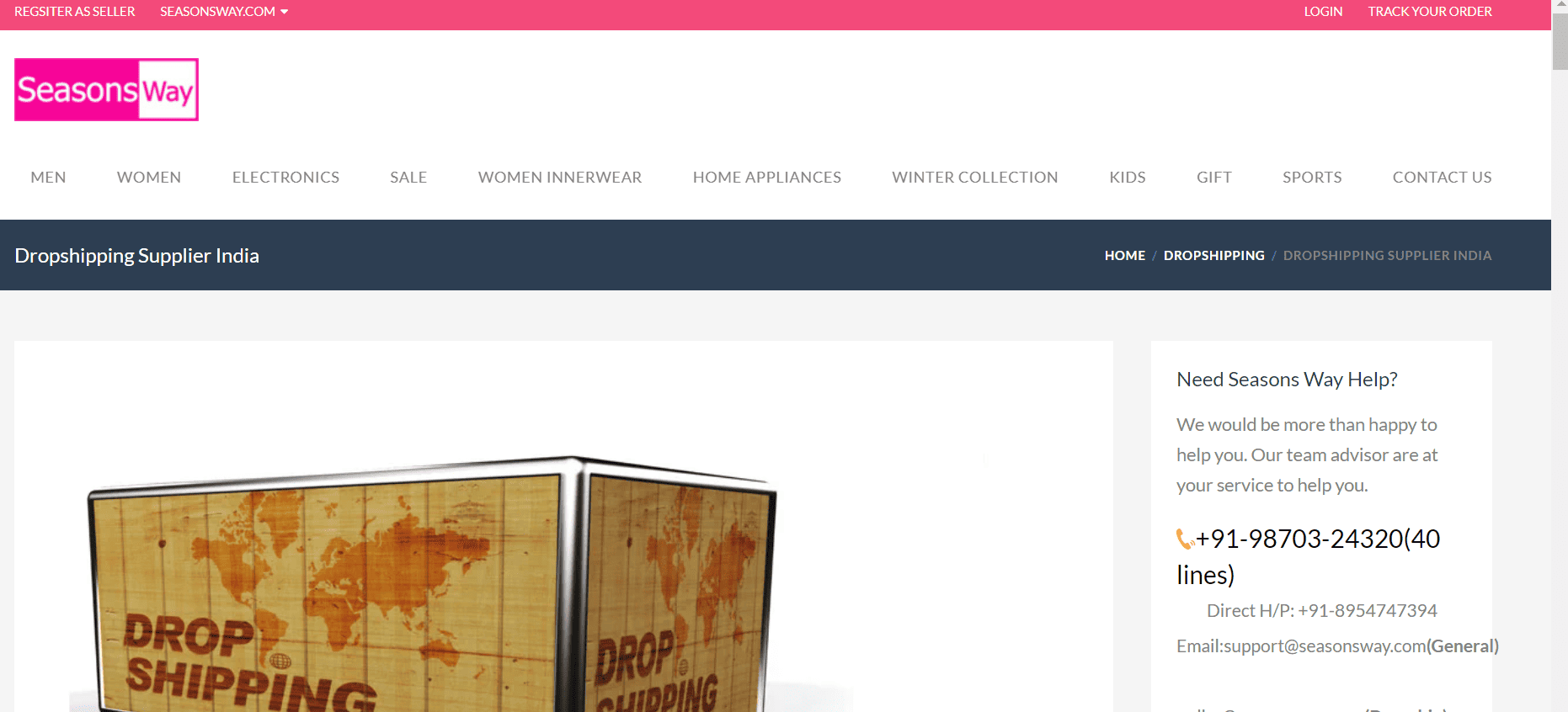 Seasonsway is a trusted and reputable dropshipping company, that collaborates with some of the world's top brands. Offering competitive pricing, it empowers entrepreneurs to purchase products at affordable rates and set their desired selling prices. With seamless end-to-end support, Seasonsway takes care of storage, packaging, and shipping, allowing sellers to focus on customer satisfaction. By eliminating the need for inventory investment, Seasonsway provides a hassle-free and profitable dropshipping experience for online businesses.
Website: https://www.seasonsway.com/

Spocket is a dropshipping platform that focuses on connecting eCommerce entrepreneurs with suppliers offering high-quality products primarily from the United States and Europe. Spocket offers a curated selection of products that cater to a wide range of niches, ensuring you have access to unique and trending items. Their platform integrates with Shopify and WooCommerce, providing seamless product importing and order management.
Website: https://www.spocket.co/
Final Takeaway
Are you ready to say bye to the hassle of making products and managing inventory? Then, pick a company from our list of top dropshipping companies and make things easier!
Frequently Asked Questions
Q. Which are the best dropshipping companies in India?
A. Some of the best dropshipping companies in India include Shopify, Seasonsway, and Indiamart. 
Q. What are the benefits of dropshipping companies?
A. Dropshipping companies offer several benefits, including the ability to start a business with low upfront costs, as there is no need to invest in inventory. They provide access to a wide range of products, handle order fulfillment and shipping, and often offer tools for seamless integration with e-commerce platforms. Additionally, dropshipping allows for flexible scalability and eliminates the need for storage space.

Inventory management refers to the process of getting the right things to the right place at the right time. However, there are different...
read more