The most awaited festive season of the year is here. E-commerce brands are all set with their enormous sales and offers for this season. Here is what brands need to be fully prepared to gain maximum profits out of it.
The love and strong bond between brothers and sisters is the most celebrated festival of the year, which is why eCommerce brands are even more excited about it. From sweets to decorative items to everything in between will be on sale.
Top Brands in the eCommerce market are all set to woo their consumers with lucrative offers. However, this can also be overwhelming for small and medium-sized businesses to beat the competition.
Huge discounts and hard-to-miss offers can help SMBs catch some eyes but major challenges still remain. 
Want to know why most of the users prefer bigger and established brands? What are they doing differently than small and medium-sized businesses? 
Well, the major difference comes in the customer services provided by shark brands. Before every festive season sale, they prepare themselves for an increased inflow of orders and a well-organized shipping partner.
It is imperative for all e-commerce brands to have the best carrier services that will help them deliver their products to consumers right in time, as brands cannot afford to spoil the festival for the users as it will lead to the loss of their customers forever.
Although nothing to be scared off, but to help realize what the SMBs need this Rakhshabandhan to be well prepared for the big event:
Tips That Will Make Your Raksha Bandhan Campaign A Huge Success:
1. Keep shipping services at all systems go for heavy orders inflow: 
Keep shipping services proactive and reach the max. audience 
Choosing the right logistics partner that would fulfill the brand's requirements is very crucial. Look for a platform that would help cut the higher courier costs and guarantee on-time delivery and quick issue resolution. 
While choosing the right logistics partners brands should look for the below points:
Proactive service 

Delivery on committed TAT

Covers maximum pin codes

Reduce RTOs
It's easier to find carrier aggregators with the cheaper shipping cost, but that doesn't make sense if the orders get an RTO at the end of the day. So choose a shipping partner who offers the same importance to all the merchants small or Big. 
Shipping plays the most important role in making huge sales campaigns either a success or a failure. 
2. Even Returns are not wrong:
It is definite that when the order volume will increase, returns will also increase. A merchant, can not ignore this, else it will create a very bad impact on consumers about the brand and that will last for long. So having proper returns automation, an easily accessible return page, a quick and easy refund system, and proactive notifications will help brands keep their customers tied to them.
This will surely create a wow return experience for all end users.
3.Targeted  & Focused marketing is the key: 
Use a marketing suite that gives results. 
Sale season is like an online carnival for consumers and it's easy for brands to lose their customers to others. 
However, Brands can avoid it by focusing on conversational marketing to reach a new audience and retargeting existing customers. They can make the best use of SMS & WhatsApp and create bundled products to increase the AOV. 
But timing is the primary key to winning here. Conversational marketing is all about reaching customers at the right time, with the right content, and to the right audience.
This is why brands must keep customers hooked to the products by sending them engaging and incentivizing messages.
It is the most common practice used by bigger brands to reach customers before the start and during the sale season.
4. Be ready to process increased orders inflow: 
Having a proper ecommerce fulfillment system that would make the order processing smooth and streamlined makes the whole process fast and better. Customers during the festive season are impatient and excited so should the brands be.
The season is equally special for brands as these festive seasons end up giving brands many loyal customers if they liked the services.
So, it becomes the utmost priority for the brands to stay put on their user's expectations by keeping their operations smooth and fast avoiding any impediments.
Conclusion
Every successful festive sale campaign is an amalgamation of proper planning and efficient resources. These festive season sales are huge opportunities for brands to stand out from the crowd and win some lifelong loyal customers.
Leveraging these sales can change the whole marketing strategies of brands. Choosing the right service provider that would give a brand a smooth and efficient experience will eventually make the end customers' experience even better.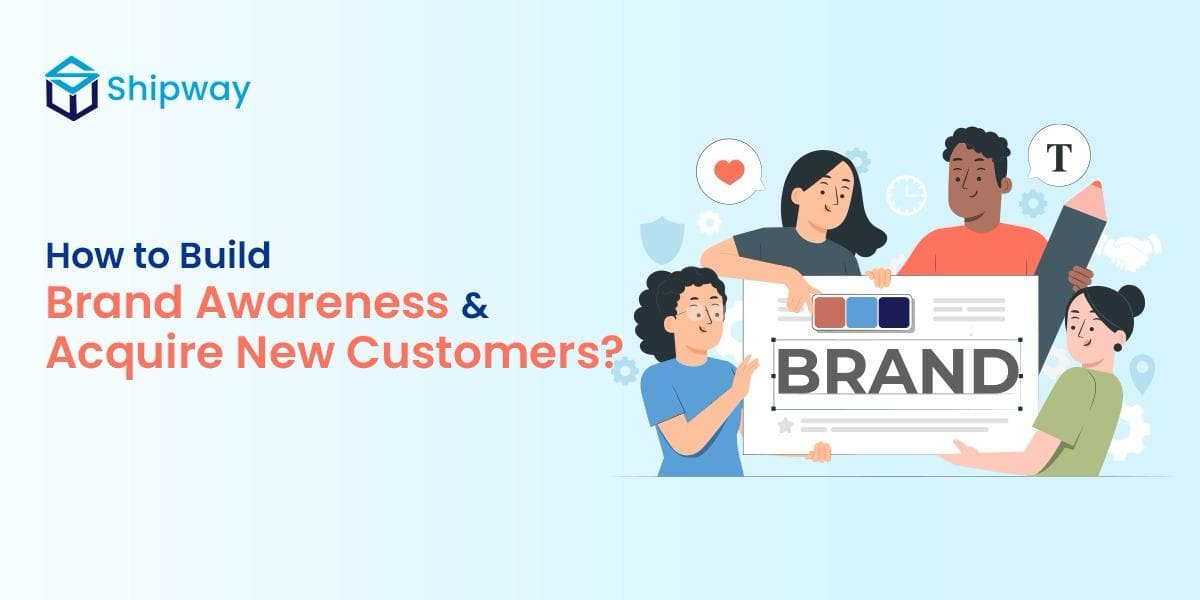 With over 800+ D2C brands in India, standing out in a competitive market requires more than just a quality product. The key is to build brand...
read more