Social media and eCommerce perfectly compliment each other!
Social media is a tested method for marketers to connect and engage with eCommerce customers. And the good part — every day more and more internet users shop online and use social media to research brands.
Statistics have shown that 44.8% of global internet users are using social media platforms to search for brand-related information.
To make it more special, even social media networks have started offering free built-in solutions for advertising, selling and customer service — tools that can push the needle on your sales.
Continuing our previous blog, we have listed a few more social media strategies to market your eCommerce store. So, if you're building a social media presence for your eCommerce from scratch or looking for ways to refresh your marketing strategy, you've found the right place!
Let's get started!
Areas to improve before implementing Social Media Strategies
Determine well how will you use social media for your online store. Select the right channels to promote your eCommerce business. 
Here are the simple steps you can follow to create your social media strategies: 
Find your customers, and on which platform they spend most of their time.

Think about your customers' personas. Analyze your customer base demographic information and find out what content they are taking an interest in and following.

Observe and learn from what your competitors are doing.

After you know the channels on where your customer base is, start drilling, into what your competitors are doing. Most likely, whichever channel seems to be working for them will work for your business, as well.

Set your goals.

Now when you know where is your target customers (social media channel) and what are your competitors doing – set some measurable social media goals. Implement strategies and first observe how is your follower base building, instead of tracking organic sales directly. Set your measuring matrix for engagement or follower growth you are receiving on social media platforms.

Best Social Media Tactics To Increase ROI Results
Here is the continued list from our previous blog of the best social media marketing tactics for getting higher ROI results.
1. Paid Advertising on Social Media
Did you know, that 89% of marketers use Facebook in their brand marketing efforts?
Such massive use of Facebook ads by marketers confirms that social media ads are extremely powerful in elevating engagement and reach. 
Today, almost every social media platform offers an assortment of advertisement options – Facebook and Instagram recently added dynamic product ads to their ad formats portfolio.
Dynamic product ads automatically start promoting your products to those who have expressed their interest in products on your website, app, or anywhere on the internet. With such ads, Airbnb, a popular travel site, has been able to reduce its CAC by 47% and reach 238 million people worldwide.
Tip – Before investing in any social media ads, however, make sure the audience of that platform resonates with your ideal customer base. The platform should be able to elevate your brand image and level of communication with your target audience.
2. Video Strategy for YouTube
With YouTube being the third most visited website in the world, it is a great addition to social media marketing for e-commerce platforms. There are many different ways in which YouTube can be effective for your e-commerce business, primary among them are:
Generate brand awareness with a content marketing approach. With 5 billion+ videos every day, a perfect platform to show your brand to a large audience and create a subconscious in their mind.
Use YouTube ads to reach out to a large audience base.
Partner with other YouTube Channels, especially those run by influencers to inspire connection and trust.
Take advantage of YouTube Shorts and portray your brand in the best light possible through product demos or influencer marketing.
Not just YouTube, you can also implement video social media strategies on several emerging platforms such as Instagram Reels and Facebook Stories.
Tip – To stay true to your brand voice and to be consistent, it takes 5-7 brand impressions on an average for recall.
3. User-Generated Marketing Tactics
As per industry facts, 84% of consumers are known to trust product reviews as they trust a recommendation from a valued friend or a trusted family member.
A lot of these reviews are leveraged through social media. You could even invite experts to go live through your social media accounts to help you tap into their influence and positive association. 
Another way to tap into the power of user-generated content is to reshare and repost it on your verified social media channels. Creating a brand hashtag works best in these scenarios; tracking brand mentions gets easier.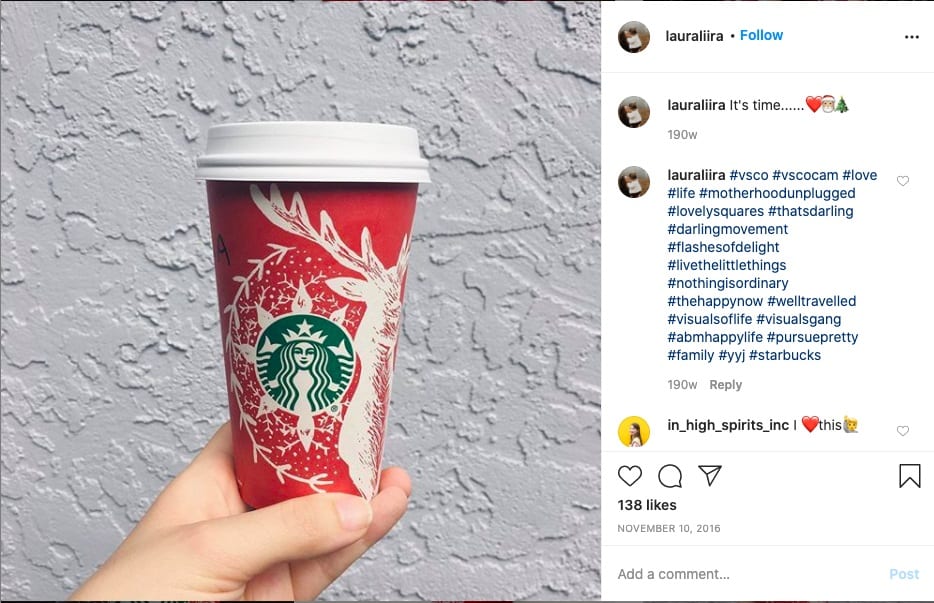 For best reference look at Starbucks, which tapped the social media with its holiday spirit campaign, encouraging customers to submit thousands of photo entries. That all fans and followers follow involving their iconic Starbucks cup. They are focused on positioning their relationship with their customers rather than positioning their products and services.
Here's how customers are getting involved-
What do customers need in order to participate? A Starbucks cup.
How do they get the cup? By making a purchase.
4. Power of Instant Messaging
Having Chatbots on your social media handle is a real savior when you are short on time and have a million customer queries to answer. These may not sound like sales/social channels, but the fact is that their popularity & requirement is exploding.
You can automate your Facebook messenger to deliver your visitors an immediate first response. For this, you don't have to set up an elaborate chatbot, instead, use Facebook's own auto-reply option and set up an answer.
Let your customers know and feel that they're valued and heard!
Instant messaging can boost your conversion rates on account of the following:
Allows customers for fast and efficient interaction with your brand

Personalization allows for driving great customer engagement

Proves to be an effective lead generation tool
5. Follow a Social Media Calendar 
For the success of your social media strategy, you need to increase your reach on social media for which consistent posting of content is required on all the channels.
Moreover, every social media platform has different audience interaction point-of-time, all platforms do not have the same (maximum) number of live audiences at the same time. So, posting on all different social media platforms at the same time might not get you as much engagement as it would.
Therefore be consistent with your social media posts, which should be posted at the right time.
Create a social media calendar to organize everything – posts, content, format, publish timing, etc. so that, you can post on the right social media platform at right time.
A functional social media calendar will support your social media strategy by pre-scheduling content for each social media handle separately.
Tip – Remember to include deadlines for content creation as well as the publication dates.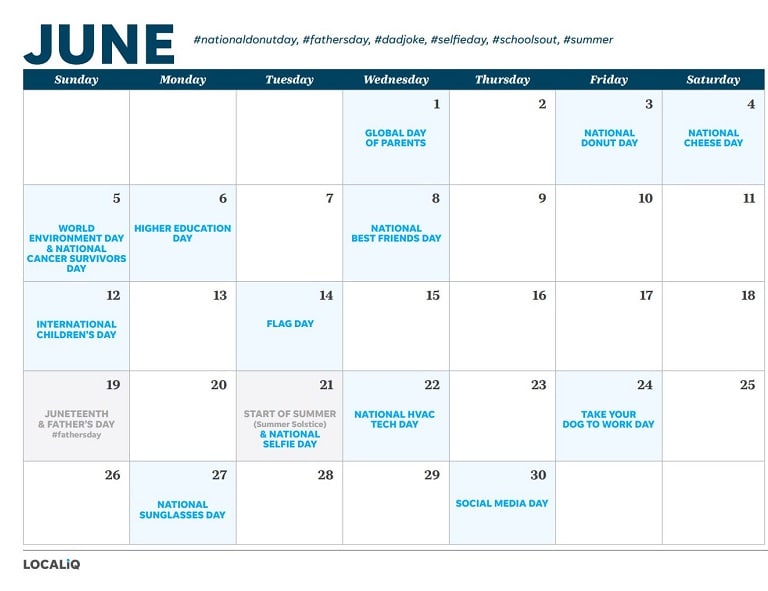 The Takeaways
The above-mentioned and the strategies mentioned in our previous blog are the well-performing social media marketing tactics for eCommerce. Hope these work well for your D2C as well.
Sticking to the ideas that work and align with your goals, is the best marketing tactic ever! It's always easy to create a loyal family and long-lasting engagement on your social media profiles if you post what your audience wants to see.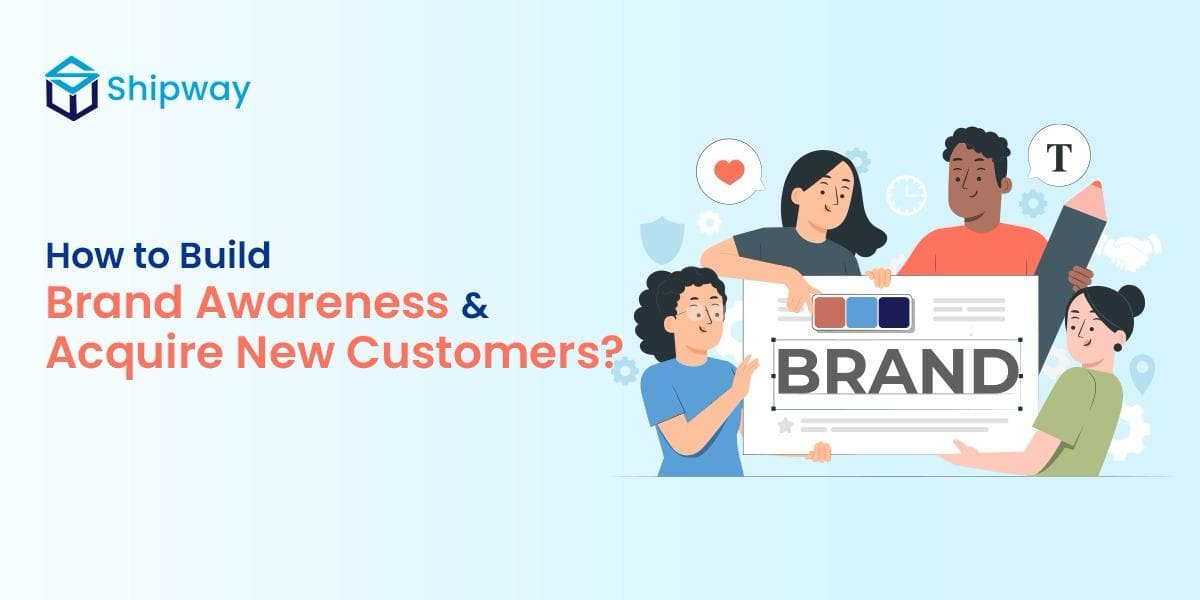 With over 800+ D2C brands in India, standing out in a competitive market requires more than just a quality product. The key is to build brand...
read more