The countdown has begun, but there's still time to boost up your Black Friday Sales for 2021. 
As per modern trends of shopping, 90% of people have already turned towards online shopping, for which festive/holiday season offers and discounts act as a magnet for eCommerce sellers. 
According to data, eCommerce sellers received 18% increased sales in the 2020 Black Friday selling period which was worth $14.13 billion. 
The holiday season is that period of the year that includes lots of gifting, personal purchases, renovations, decorations, etc. giving rise to extended online purchases. 
These Black Friday sales can be boosted by planning a few things early and implementing them, such as:
Maintaining or speeding up your website

An intuitive user interface

A seamless checkout experience offering multiple payment options

A high-level functionality of your mobile application

Improved check-out process

Automated notifications for cart abandonment

Consider enabling multi-recipient capabilities

Great customer support service
Other than these aspects, you need to run some marketing activities as well that will multiply your Black Friday Sales. To shred your burden we have created a list of some successful marketing strategies for you, that will help you to increase your Black Friday Sales.

Black Friday – Marketing Ideas for Upcoming Black Friday Sales
1. Engagement on Social Media
Social media has come up to be a great platform when it comes to building great customer interaction, providing high-quality content, and enhancing customer engagement. Don't lose focus on enticing your customers on social media for the upcoming holiday and Black Friday Sales. 
Add blog promotions, informational content pieces, offers, and discounts, to your lists of social media posts. Add a sense of urgency to all your content pieces that are related to Black Friday, which can encourage immunity from limited-time offers.
2. Upsell and cross-sell your products
Try upselling the products that your customers are selecting to buy i.e., when they add a product to their shopping cart, suggest to them its upgraded version (high-end and expensive) for a better product experience.
Likewise cross-selling also always helps, where you suggest a few useful products to your customers related to the products they have already added to their cart.
The primary motive here is always to offer a better solution to your customers that their original choice couldn't fulfill, whereas selling high-priced products should be your secondary goal.
3. BOGO Promotions (Buy 1 Get 1)
Try a long time test, and try the "Buy 1 Get 1" scheme or "1+1" offer. It has always been successful to entice people of every age group.
You can also take advantage of BOGO –  "Buy 1 Get 1" scheme, where you can offer your customers to purchase a similar product to their original choice or some other product that is complimenting their original purchase, over some discount.
Generally, these kinds of offers are not promoted anywhere rather kept exclusive for the physical store purchase or online purchase to capture more holiday shoppers, as it boosts foot traffic, gained from the shared word-of-mouth.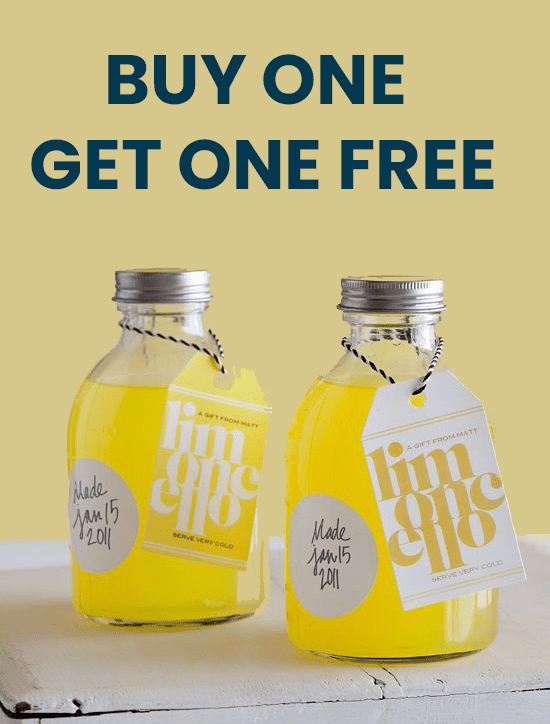 4. New product launch
The holiday season is a well-proven success time for the launch of new products. If you are also planning for some new product launches in the near time, pre-launching them in the holiday period can get you immense sales.
You can also add offers to your newly launched products, promote them on social media platforms, to create a fresh excitement to engage more customers.
Engage your new and existing customers by increasing product awareness via blogs, emails, store promotions, and partnering with the industry influencers. You can also create the buzz by taking pre-orders and collecting feedback after the launch.
The benefit of product launches in the holiday season is that they grab the holiday period's attention for your brand. This added attention will lead to more customers and increased sales for both your existing products and as well as the new launches.
5. Surprise gift with every order/minimum value order
Delight your loyal customers with something extra! Whether it be improved customer service, communication, providing loyalty rewards, or delivering an excellent shopping experience on your store or website.
Or you can move a step ahead and delight your customers with a surprise gift on every purchase. This surprise gift can be a sample product, a free gift related to their purchase, a discount coupon, etc. Let your customers know that you're always with them and go the extra mile for them on the big days.
These unanticipated rewards will renew your customers' interest in your brand, restore their loyalty and boost sales – leading in an improved way to surprise your customers and reach them personally. 
6. Go beyond, extend sales for the whole weekend
Black Friday sales only include one day of the whole holiday period, where customers get the opportunity to grab phenomenal deals. You can re-consider your strategy and extend your Black Friday Sales for the whole weekend, Cyber Week till Cyber Monday.
Leverage your customers to purchase more, encourage them to take advantage of your holiday deals. Engage your customer community with a continued series of emails, social media promotions, and abandoned cart notifications to remind them of extended sales.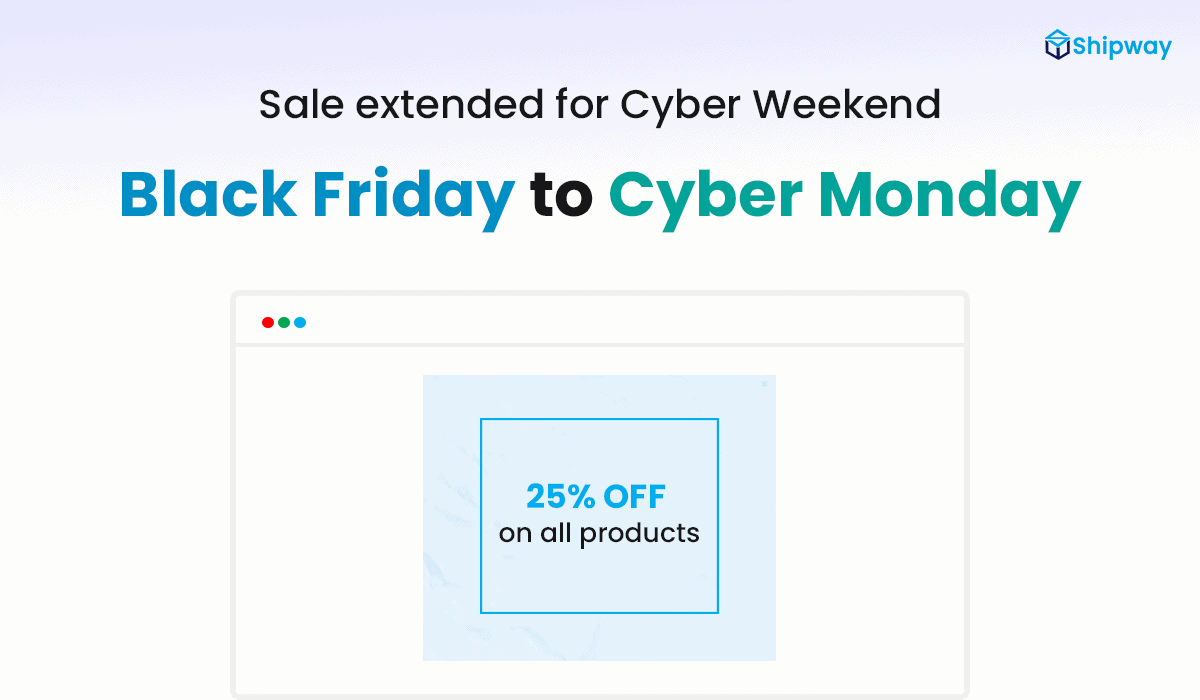 7. Give a touch of personalization
Create some tailored messages, add some personalization to them and send them to your customers along with their orders, as a special gesture from your side.
Tell them that they are one in a million and special to you. Let them know that they are important to you.
Different ways by which you can offer personalized experience are as follows:
Personalized Greetings for them and for the ones whom they have ordered for

Personalized Gift Cards

Option for product customization

Different offers for different customers based on their buying behavior

Product recommendation based on what other customers have purchased in addition, previously
Create a special holiday experience on your online store, showcasing all your best-selling products, recommended products, specials, to increase your eCommerce sales.
Wrapping Up
Have you planned your sales and marketing for Black Friday? If not, then you're in the right place. 
The above discussed are some of the most used marketing strategies by D2C eCommerce brands and have shown successful results. 
People are looking up for the coming holiday season sales, offer them the season's best deal on your website, do a little preparation and expect this year to be a little different with increased sales. Turn this holiday season in your favor!